Did you know that phishing attacks make up over 80% of reported cybersecurity breaches? More than $17,700 is lost every 60 seconds because of a phishing attack. It's been reported that ransomware transactions amounted to $102.3 million every month in 2021. Despite another record year of breaches in 2022, nearly half of U.S. businesses still have not put a cybersecurity risk plan in place.*
Who's alarmed?
Enter Douglas Tondreau, Anthony Chavis and the students that participate in Johnson & Wales' Cybersecurity Center undergraduate and graduate courses. The Center, recently designated as a National Security Agency/Department of Homeland Security (NSA/DHS) Center of Academic Excellence in Cyber Defense Education (CAE-CDE), provides an encouraging and innovative space for learning and research.
Johnson & Wales University has always been closely tied to industry—whether through internships, industry-experienced faculty, community engagement, or creating academic programing to address emerging industry needs—the university is committed to the success of its graduates and the business sectors they are employed by. Today, industry is demanding well trained cybersecurity professionals. Johnson & Wales is answering the call.
Click here to read more content from JWU.
---
PARTICIPANTS: Anthony Chavis M.S., Assistant Professor, Network Security and Cyber Intelligence, Johnson & Wales University; Irene Murzyn '23, Johnson & Wales Cyber Threat Intelligence and Defense Major, president of the university's National Cyber Students of America (NCSA) chapter; Douglas Tondreau M.S., Assistant Professor, Cyber Threat Intelligence and Defense, Johnson & Wales University
---
1. Undergraduate degrees at Johnson & Wales include Cyber Threat Intelligence & Defense and Computer Science. The university also offers graduate degrees in Cybersecurity, Information Technology, Instructional Design & Technology and Information Security/Assurance. Can you folks share a bit about JWU's Cybersecurity Center and its programming?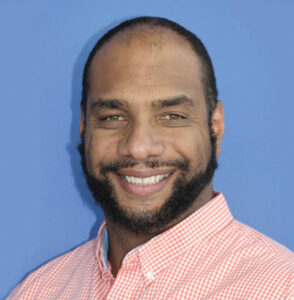 Anthony: The department, which is housed in the Johnson & Wales' College of Engineering and Design, was created to meet a growing need for trained cyber professionals. In its seventh year, the department has really developed into a comprehensive and top-tier defense education center. I can still remember that first year, there were about 40 students, and an ambitious goal of becoming a nationally recognized NSA program and one of the top programs in the northeast. It's fantastic to see what that first cohort is doing now in the workplace— true cyber professionals. Their impressive work was an important component to giving our cyber program the legitimacy it needed to become an NSA Center of Academic Excellence in Cyber Defense Education (CAE-CDE).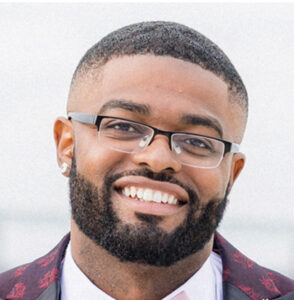 Doug: Johnson & Wales developed the cybersecurity curriculum to match the NSA (CAE-CDE) standards. This means the curriculum was primarily designed using the Workforce Framework for Cybersecurity (NICE Framework), training students on how to help organizations operate and maintain systems performance and security while protecting and defending their environment. We're outcome-focused at the university, so courses are designed to help students feel confident and prepare to enter the workforce. 
2. As you both mentioned, the Center recently was designated as a National Security Agency/Department of Homeland Security (NSA/DHS) Center of Academic Excellence in Cyber Defense Education (CAE-CDE)— not an easy feat! Can you share what kind of doors this opens to students in your programming?
Doug: This designation means a lot to Johnson & Wales. It signifies that the university is a premier cybersecurity academic and research institution. This certification demonstrates that Johnson & Wales courses and degrees meet the most important industry standards and NSA/DHS requirements.
Anthony: Our Center of Academic Excellence designation also signifies to potential students that our curriculum meets and exceeds traditional cyber security standards. It means that theory is blended with a high-impact, hands-on approach— preparing students for the professional world. It also opens the door for NSA partnerships, competitive internships, and grant funding in some cases. We are currently seeing a trend where students are receiving full time job offers months before graduation.  
3. Johnson & Wales is known for its hands-on learning approach. Can you share how this real-world educational model creates well trained cybersecurity graduates? 
Doug: At Johnson & Wales we pride ourselves on providing high-impact learning opportunities, many of which include experiential educational approaches. Real-world learning in cybersecurity gives students the experience and exposure to academic tools they will need to explore, research, and apply their course work in real-world contexts. We teach our students how to build and secure environments using various cloud-services and network equipment, mirroring real-world industry. Students then use these frameworks to build, test and learn how to properly secure various environments. 
Anthony: For a lot of my classes, I look to build up student confidence and familiarity—through book and lab work— prior to intensive platform exploration. This solid foundation allows students to tackle more challenging labs in time, providing confidence in exploration. It allows me as the instructor to give them greater and more lifelike problems and scenarios.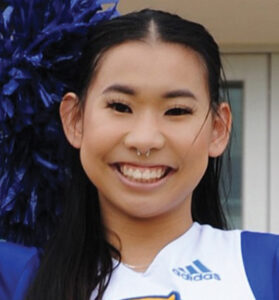 Irene: As a current student, Johnson & Wales has helped to equip me with confidence and knowledge to grow as a future cybersecurity professional. The university has taught me from the very beginning to prioritize the safe use of technology. As president of the university's National Cyber Students of America (NCSA) chapter, I bring this mindset and experience to other peer chapters. Communicating the importance of cybersecurity practices has also been a priority— our class created short videos across social media to help people avoid falling victim to cybercrimes.  The department also prioritizes promoting diverse networking, research, and job opportunities through organizations like Women in Cybersecurity (WiCYS). The department is striving to help diversify the cyber industry— we have a range of staff and faculty who are dedicated to supporting students from all backgrounds and experiences.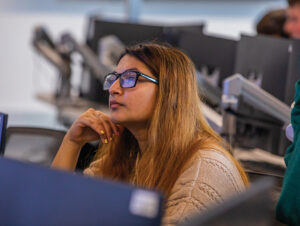 4. That's a great transition into discussing what graduate placements and outcomes look like for Johnson & Wales Cybersecurity or Computer Science graduates. 
Anthony: We're thrilled to see the success of our graduates! Former students are getting excellent jobs at organizations like MITRE, Hasbro, the Federal Bureau of Investigation (FBI), General Dynamics, American Solutions, Hilton, and Citizens Bank.  Some grads are doing independent contracting for large technology and media organizations like Facebook and Twitch. As I mentioned before, it is not uncommon for students to receive job offers months prior to graduation.
5. The Center works closely with a few notable community safety organizations like the Providence City Police Department and the Rhode Island State Police to help better resource and train their staff. Can you share a bit more about these partnerships and how the university is playing its part to help keep the state safe from cybersecurity threats?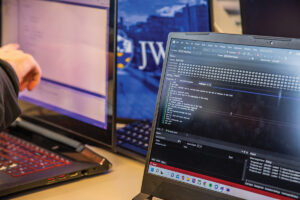 Doug: Our relationship with law enforcement at the state and local level has allowed us to partner on creating a safer Rhode Island. We're in discussions with Lieutenant Colonel Robert A. Creamer of the state police and Terrence Green, Detective Supervisor of the Providence Police, to plan the creation of a Faraday room, an enclosure used to block electromagnetic fields, which will provide the state with the necessary tools and resources needed to collect, analyze, and store evidence in a secure environment. The Faraday room will also serve as a cybersecurity training facility for local and state police officials.
The university is also currently partnering with the Rhode Island State Police to strengthen our telecommunications infrastructure and provide training to new recruits. These partnerships allow a transfer of knowledge from experts in the cybersecurity field, to experts in the public safety field—a very rewarding partnership for the department and university.
*thecyberwire.com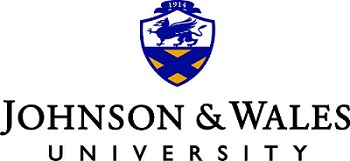 To learn more about Johnson & Wales' College of Engineering & Design visit jwu.edu.