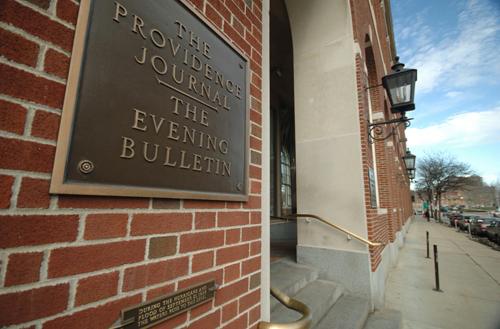 DALLAS – The A.H. Belo Corp., parent of the Providence Journal, reported a net loss in the second quarter of $171,000 on revenue of $121.6 million on Monday, citing continuing declines in advertising revenue. The bottom line result was an improvement on the 2009 second-quarter's net loss of $7.1 million and included a $5.4 million gain on the sale of a Providence parking garage to developer Cornish Associates.
Belo Chairman, President and CEO Robert W. Decherd said in a release that 4.7 percent decline in revenue compared with the 2009 second quarter "is the lowest year-to-year percent decline in more than two years." He also noted that the newspaper and website company has roughly $60 million in cash and cash equivalents at the end of the period.
More details contained in the earnings release released by the publisher of Dallas Morning News as well as The Press-Enterprise (of Riverside, Calif.) and the Denton (Texas) Record-Chronicle included:
Advertising revenue, including both print and digital, declined 12 percent in the quarter to $77 million.
Circulation revenue for the period increased 6.6 percent to $35.5 million.
Newspaper earnings before interest, taxes, interest and depreciation declined 23.1 percent for the quarter.
The EDITDA margin for the period was 14.9 percent, and while it did not break out the margin for each publication, it did note that the margin was highest for the Journal.
The company said that it took a second-quarter "incremental pension charge" of $5.5 million, and expects to take $2.9 million in pension expense over the course of the rest of the year.