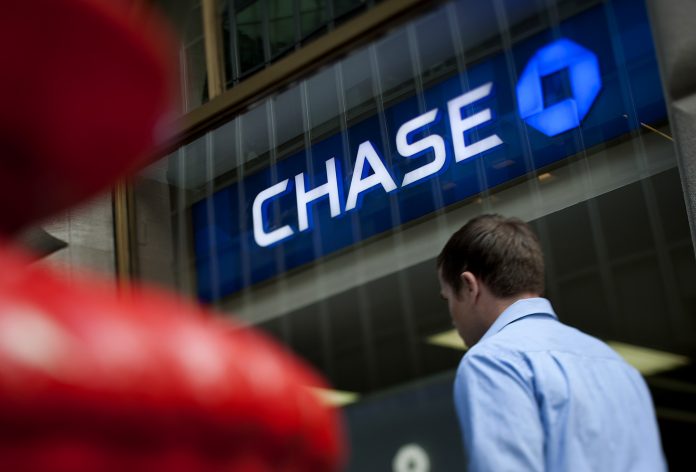 PROVIDENCE – JP Morgan Chase & Co. will open its first of 12 retail bank branches in Greater Providence and Rhode Island in June, the company said Friday.
Over the next few years, the New York City-based bank will open three branches in Providence, two in Cranston, and one each in Smithfield, East Greenwich, South Kingston, Pawtucket, Middletown, Barrington, and South Attleboro, Mass., the bank said. It did not provide specific locations and dates.
The information came as JP Morgan Chase, commonly referred to as "Chase," prepared an official opening Saturday of its first New England retail banking branch in Dedham, Mass.
A second branch will open in February in Boston's Downtown Crossing. Chase plans to open 18 branches in Greater Boston by the end the year, the bank said.
Although Chase is entering retail banking in the Boston-Providence market, it has been doing business in the Boston region for more than 20 years in investment, commercial, and private banking, the company said.
In October, Chase announced it will open more than 60 retail branches and 130 automated teller machines in Rhode Island, Massachusetts, and New Hampshire.
It is the third "globally systemically important bank," as designated by national banking authorities including the Financial Stability Board, to enter the Rhode Island retail banking market. It joins Charlotte, N.C.-based Bank of America Corp. and Boston-based Santander Bank, the U.S. subsidiary of Spain-based Santander.
"We are actively hiring for Massachusetts and Rhode Island retail branch positions right now, with entry level positions starting at $18 an hour," said Carolyn Evert, a Chase spokeswoman in Boston.
Since the Dedham branch's soft opening in December "the response has been overwhelming," Evert added. "We've had a constant and steady flow of traffic, with customers looking to open personal savings accounts, business accounts, or apply for a mortgage."
In addition, Chase will serve small businesses with access to dedicated bankers and products such as small business loans, merchant services, cash management, and credit card services. That includes Chase's Small Business Forward initiative, aimed at providing small businesses owned by women, minorities, and military veterans with increased access to capital and technical assistance, the bank said.
"By opening [retail] branches here, we're able to lend to more consumers, further invest in neighborhoods and offer good-paying jobs," JP Morgan Chase Chairman and CEO Jamie Dimon said in December.
Scott Blake is a PBN staff writer. Email him at Blake@PBN.com