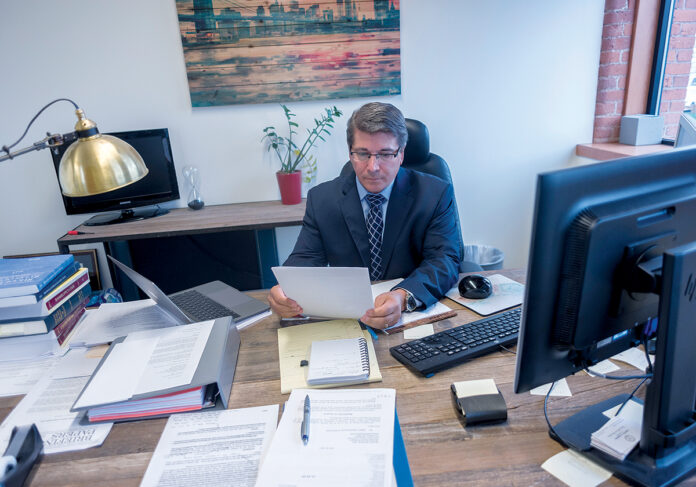 PROVIDENCE – A federal judge has approved a settlement agreement between the pensioners of the St. Joseph Health Services of Rhode Island Retirement Plan and defendants St. Joseph Health Services of Rhode Island, Roger Williams Hospital and CharterCARE Community Board, according to court records.
The settlement will see the defendants transferring a lump sum of $11.2 million to the pension plan members, of which there are 2,729 participants.
According to the settlement, all rights in a $750,000 escrow account currently held by the R.I. Department of Labor and Training will be assigned to Stephen Del Sesto, state-appointed receiver and administrator of the retirement plan.
In addition, the CharterCARE Community Board will assign its rights in the CharterCARE Foundation to the receiver, and the settling defendants will hold CharterCARE Community Board's interest in Prospect CharterCARE in trust for the receiver. The CharterCARE Community Board's holdings amount to a 15% ownership stake in Fatima Hospital and Roger Williams Medical Center.
Del Sesto, a partner at Pierce and Atwood LLP, previously said the plan would need at least $125 million to be fully funded.
The settling defendants also agreed to petition the R.I. Superior Court to initiate judicial liquidation proceedings, in which their assets will be distributed to creditors, including pension plan members.
The settlement releases the settling defendants and their agents, officers and directors from liability as it relates to the pension plan.
In his approval of the settlement, U.S. District Court Chief Judge William E. Smith said he found that Del Sesto's settlement with the defendants was made in good faith – disputing non-settling parties' claims that the defendants and the receiver colluded in their settlement.
The approval did not determine whether the insolvency of the pension plan was a violation of the Employee Retirement Income Security Act, a point that Del Sesto has asserted in court.
Del Sesto told PBN Wednesday that he will continue to pursue litigation against the remaining parties that did not settle, but will, "will consider any reasonable settlement."
Non-settling entities include: The Roman Catholic Bishop of Providence corporate sole, the Diocesan Administration Corp., the Diocesan Service Corp., Prospect Medical Holdings Inc., Prospect East Holdings Inc., Propsect CharterCARE LLC, Prospect CharterCARE SJHSRI LLC and Prospect CharterCARE RWMC LLC.
Chris Bergenheim is the PBN web editor. You may reach him at Bergenheim@PBN.com.

Want to share this story? Click Here to purchase a link that allows anyone to read it on any device whether or not they are a subscriber.