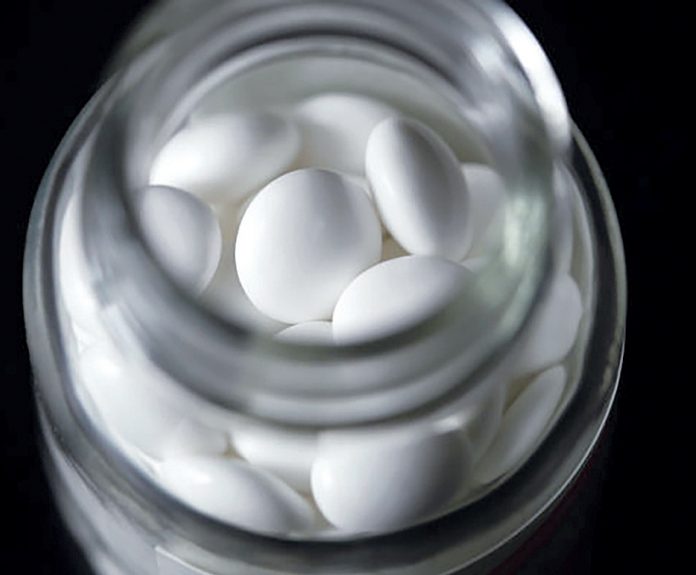 WASHINGTON D.C. — The U.S. Department of Justice and U.S. Drug Enforcement Administration have proposed reducing controlled substance manufacturing by between 7 and 15 percent in 2019 by adjusting the DEA's the aggregate production quote, in the hopes of curbing opioid abuse by limiting the supply. 
In setting the aggregate production quote, DEA considers data from many sources, including estimates of the legitimate medical need from the Food and Drug Administration; estimates of retail consumption based on prescriptions dispensed; manufacturers' disposition history and forecasts; data from DEA's own internal system for tracking controlled substance transactions; and past quota histories. 
The DEA has proposed to reduce more commonly prescribed schedule II opioids, including oxycodone (11 percent), hydrocodone (11 percent), oxymorphone (15 percent), hydromorphone (10 percent), morphine (7 percent), and fentanyl (12 percent). 
The Proposed Aggregate Production Quotas for schedule I and II controlled substances published in the Federal Register reflects the total amount of controlled substances necessary to meet the country's medical, scientific, research, industrial, and export needs for the year and for the establishment and maintenance of reserve stocks. DEA establishes an APQ for more than 250 schedule I and II controlled substances annually.  
In 2016, the Centers for Disease Control and Prevention issued guidelines to practitioners recommending a reduction in the prescribing of opioid medications for chronic pain. DEA and its federal partners have increased efforts in the last several years to educate practitioners, pharmacists, manufacturers, distributors, and the public about the dangers associated with the misuse of opioid medications and the importance of proper prescribing. 
"We've lost too many lives to the opioid epidemic and families and communities suffer tragic consequences every day," said DEA Acting Administrator Uttam Dhillon. "This significant drop in prescriptions by doctors and DEA's production quota adjustment will continue to reduce the amount of drugs available for illicit diversion and abuse while ensuring that patients will continue to have access to proper medicine." 
In Rhode Island, the R.I. Department of Health has steadily reduced opioid prescribing over the last several years by updating prescribing regulations, noted spokesman Joseph Wendelken.  
"These updates have focused on dosing limitations to make sure that healthcare providers are only prescribing what's actually needed for the treatment of acute pain. While we have worked to minimize unnecessary prescribing of opioids for acute pain, we have also be very careful to ensure that patients' chronic pain needs are appropriately and compassionately treated," he said. 
United States Attorney for the District of Rhode Island Stephen G. Dambruch, a member of the Attorney General's Advisory Council's Heroin and Opioid Working Group, added, "Enactment of the proposed quota will assist our efforts to restrict the flow of illicit opioids and reduce the number of opioid overdose deaths both in Rhode Island and across the country." 
Rob Borkowski is a PBN staff writer. Email him at Borkowski@PBN.com.