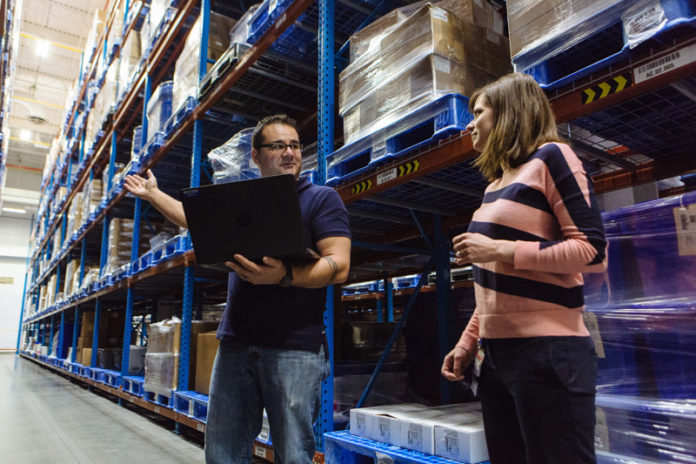 People with cancer, cardiovascular disease or other serious illnesses should not have to wait for their medications just because there are flaws and delays in the manufacturing plant-to-patient supply chain, at least that is what Amgen Rhode Island believes.
The company manufactures medical protein therapies that focus on serious unmet medical needs with limited treatment options in the areas of oncology/hematology, cardiovascular disease, inflammation conditions, bone health, nephrology and neuroscience. It also creates products for clinical investigations to find better ways to treat serious illnesses. Its 75-acre campus in West Greenwich produces and efficiently distributes 1.7 metric tons of active pharmaceuticals annually, worldwide.
Tara Urban, senior manager of corporate affairs, has seen the impact of Amgen's success in a very direct way. "Prior to working here, my sister, now a breast-cancer survivor, used one of Amgen's medicines," she said. "You can imagine how I felt when I began to work for the very company whose medicine helped my sister beat cancer."
Urban had worked in the health care field in the insurance industry for 20 years before joining Amgen three months ago. She is glad she made the career change. "I feel a part of something that makes a difference in people's lives every day," she said.
Amgen Rhode Island has developed myriad ways to deliver medicines to those who need them when they need them.
One example, said Mike Thomas, supply-chain director, is the use of modeling and simulation, which is the practice of using mathematical models to simulate conditions as a quick way to develop data for technical or managerial decision-making. Over the years, the practice has shortened the timeline between development trial and error, and delivery to the patient in need. Also, the company works closely with its key suppliers to ensure a reliable supply of raw materials. And the warehouse staff has found creative ways to streamline operations.
The result of all this has been a 13 percent increase in overall output with only a 3 percent staff increase over the last three years, Thomas said.
"We operate across a wide segment of medicines end to end, making sure the raw materials are available, handing it over to manufacturing, shipping the product," he said. "We are able to schedule multiple products at the same time. We have a great ability to move a medicine efficiently through our plant. It's our sequencing of the manufacturing process that gets the most products that our patients need most."
Thomas said that over the last three years alone, the Rhode Island plant's productivity has been remarkable. Its product mix has increased from three to nine, leading to a 52 percent output increase in one product in 2016 with only two months' notice. Its development-to-delivery process typically takes only about a month, and there are up to 15 batches in progress at different stages of the process. Plus, Amgen's reach is worldwide, delivering its pharmaceuticals to 100 countries.
"From Rhode Island, we export to Puerto Rico, Ireland, Germany, Japan and Italy," Thomas said.
It's no wonder, then, that Amgen has invested $1.5 billion in Rhode Island, adding a total of more than 500,000 square feet of space to its campus since it opened. In 2012, the plant completed a $65 million upgrade to accommodate future products. The facility earned Amgen's Best Plant Award in 2007, 2012 and 2014 and has been recognized as one of Rhode Island's Best Places to Work by Providence Business News on multiple occasions.
Thomas said he is proud of the company's ability to react to changes in a particular demand, but he is prouder of the fact the company's focus has always been on the patient. "We are improving their quality of life," he said. "That, to me, is very meaningful work." •