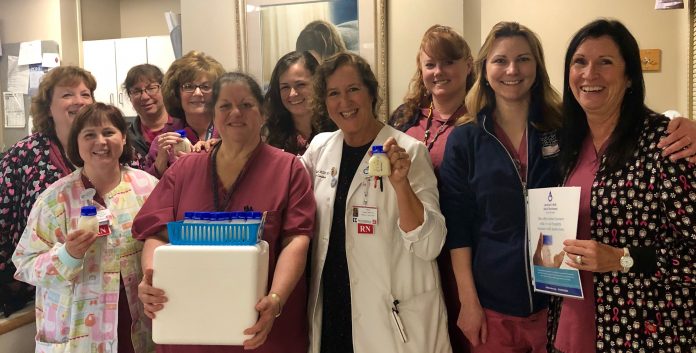 A new program at Kent Hospital's Women's Care Center allows breastfeeding newborns to receive supplemental donated pasteurized breast milk until their own mother's milk is available.
So far, three infants have received donated milk as part of the program, which is the first in the state. Donated milk comes from Mother's Milk Bank Northeast, a nonprofit that accepts milk from mothers with an excess supply. The milk is processed and tested before distribution.
"We are thrilled to offer donor milk as a safe, evidence-based alternative that supports our breast-feeding families. The nursing and medical team at Kent is committed to supporting feeding choices and ensuring high quality outcomes," Kristine Ramos, interim director at the Women's Care Center, said. "This program is a win-win for our community and the patients that we serve."
Susan Bryant, a lactation consultant at the Women's Care Center, said the program is intended to help breastfeeding mothers achieve their goals while getting their babies off to a healthy start.
"Our families have been extremely grateful for this option, which allows them to provide their infant with an exclusive breast milk diet when supplementation is necessary," Bryant said.