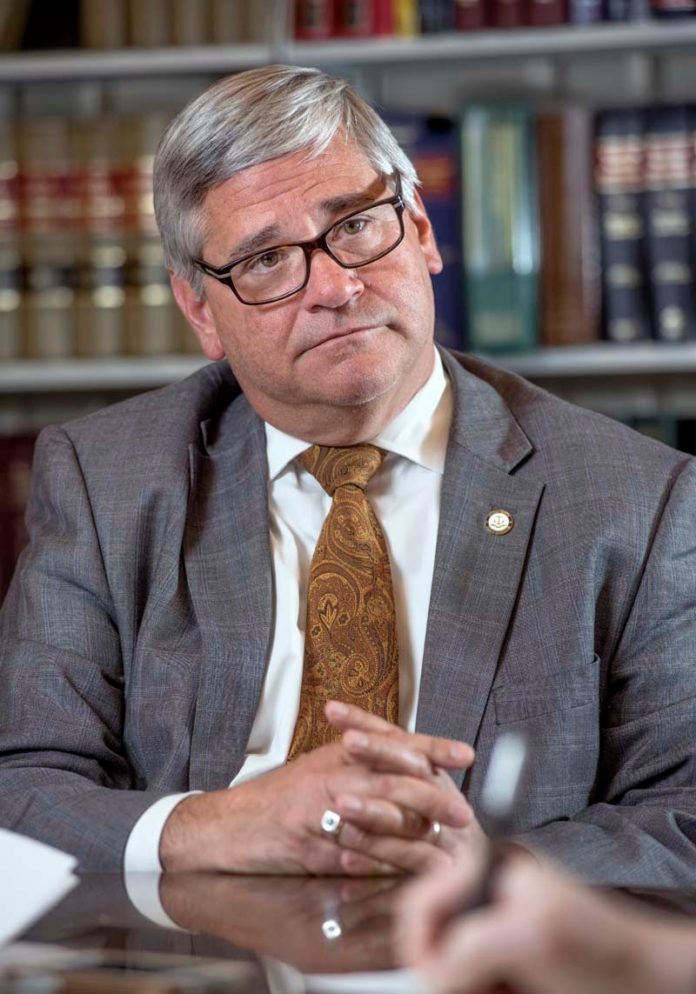 (Updated 9:25 a.m.)
PROVIDENCE – The proposed affiliation between LMW Healthcare, also known as Westerly Hospital, and Yale-New Haven Health Services Corp. has been approved with conditions, Attorney General Peter F. Kilmartin said Thursday.
"Westerly Hospital plays a very important role in the community, both in terms of delivering excellent health care services and as an economic engine. The affiliation with Yale-New Haven Health Services will ensure the hospital continues to play that role," Kilmartin said in a statement. "I commend the transacting parties for their efforts in providing our team with the necessary information to make this decision within the expedited time frame of 90 days."
Kilmartin's office accepted an application from the parties for the expedited review on June 11.
A public meeting about the affiliation was held last month, and those who spoke all advocated for the merger.
This is second time in three years Kilmartin said his office reviewed a sale of Westerly Hospital. He said that this is representative of the shifting health care industry from stand-alone community hospitals to larger health care networks.
"Hopefully, with the help of the partnership with YNNHSC, a well-renowned and successful system, the Westerly Hospital will continue to improve and remain a lasting community asset," Kilmartin wrote in the report, which also was signed by Special Assistant Attorney General Jessica A. Doyle.
The Connecticut Office of Health Care Access must approve the proposed transaction, according to the conditions outlined. And the closing of the proposed transaction must take place no more than 30 days after that approval is given, but no later than Dec. 1, unless an extension from the Attorney General has been granted. The approval also states that the transacting parties recognize that Westerly Hospital has a minimum capital need in the next five years of approximately $60 million.
In a separate press release, the R.I. Department of Health said it also approved the affiliation.
"We looked very closely at the application and issued a decision with a series of patient- and community-focused conditions," Dr. Nicole Alexander-Scott, state health director, said in a statement. "Our top priorities are ensuring that Rhode Islanders have access to high-quality health services and care in every zip code throughout the state and ensuring the health and sustainability of our state's healthcare system as a whole."
She noted that one of the conditions is to participate in interventions to improve the safety of opioid prescribing and expand medication-assisted treatment and services to address the overdose epidemic.
The approval with the list of conditions issued by RIAG can be viewed HERE.