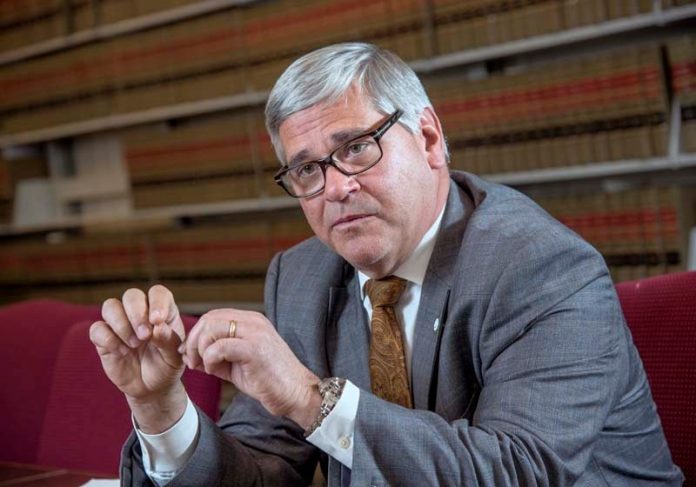 PROVIDENCE – Attorney General Peter F. Kilmartin joined a multistate coalition in filing an amicus brief in the case Ramos v. Nielsen, supporting the plaintiffs, who are seeking a preliminary injunction to block a new U.S. Department of Homeland Security rule that would eliminate the temporary protected status of natives of El Salvador, Haiti, Nicaragua and Sudan.
The brief argues the rule violates the rights of TPS holders as well as the rights of their children.
"The individuals who came to the United States under the TPS program did so legally, often fleeing their native countries out of fear of death or unwarranted imprisonment by dictator regimes. Since then, they have become part of our communities – working, owning homes and starting families. To send them back, when there is absolute evidence they would be deported to unsafe and unstable countries, is arbitrary and cruel," said Kilmartin in a statement Friday. "These individuals should be allowed to stay in the United States and set out the path of citizenship, where they can continue to contribute to our economy and our cultural fabric."
The amicus brief also argues the rule would impact the economy and workforce of the U.S., hurt public revenue, disrupt health care delivery and incentivize TPS holders not to report crimes for fear of deportation.
Kilmartin joined attorneys general from California, the District of Columbia, Massachusetts, Connecticut, Delaware, Hawaii, Illinois, Iowa, Maine, Maryland, Minnesota, New Mexico, New York, Oregon, Vermont, Virginia and Washington.