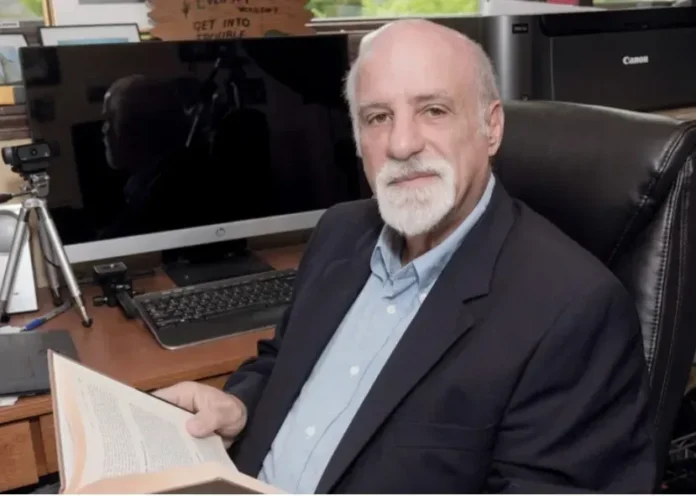 PROVIDENCE – Federal funding and budget surpluses continue to limit the effects of Rhode Island's "statistical" recession but the state's economic momentum remains stalled, University of Rhode Island economist and professor Leonard Lardaro said Tuesday.
The Current Conditions Index that Lardaro publishes each month had a contraction value of 33 in July, a decrease from 42 in June with only four of 12 indicators improving year over year.
A CCI value above 50 indicates expansion, while a value below 50 indicates contraction.
Lardaro said the CCI has now registered either contraction or neutral values for all but one month since December of last year.
"There is a well-defined, downward trajectory in Rhode Island's economic momentum that has existed since late summer of 2022," Lardaro said. "Accompanying these contraction CCI values have been very weak performances by individual indicators. Sadly, July is no exception to this."
Four of the five CCI leading indicators fared badly in July. Total manufacturing hours fell for the eighth consecutive month; employment service jobs have fallen every month since October; new claims have been on an uptrend since November; single use permits, which had fallen at double-digit rates since last October, declined by a smaller amount, 5.9% in July.
The labor force, the other leading indicator, fell for the 18th consecutive month, but there's a silver lining in that for state leaders because that's contributing to the state's low unemployment rate of 2.8%, he says.
"Perhaps the biggest July surprise is that government employment actually fell for the first time in recent memory," Lardaro said.  "Fortunately, retail sales rose again this month, by 4.1%. This remains one bright spot in the aggregate picture in Rhode Island, although it has declined on a yearly basis twice this year."
Lardaro again emphasized it is not a "typical recession" at this point, due to the effects of massive monetary and fiscal stimulus and a host of other factors that have the state in a far better position than it might otherwise be in.
"So, at the same time that some variables show weakness in the aggregate, elements within those same variables remain fairly strong. Specifically, higher-income-level individuals have continued to do quite well," Lardaro said. "As the national economy has been rebounding of late, let's hope that Rhode Island's economy will also gain cyclical momentum. But what will happen when R.I.'s budget surpluses disappear?"
Year-over-year CCI indicators in July:
Employment services jobs decreased by 11.1%.
Government employment decreased by 0,6%.
Labor force decreased by 0.3%.
Manufacturing hours declined by 7.7%.
Private services production employment decreased by 0.8%.
Retail sales increased by 4.1%.
Single-unit permits decreased by 5.9%.
Unemployment benefit exhaustions increased by 90.3%.
Consumer sentiment increased by 38.9%.

Want to share this story? Click Here to purchase a link that allows anyone to read it on any device whether or not they are a subscriber.