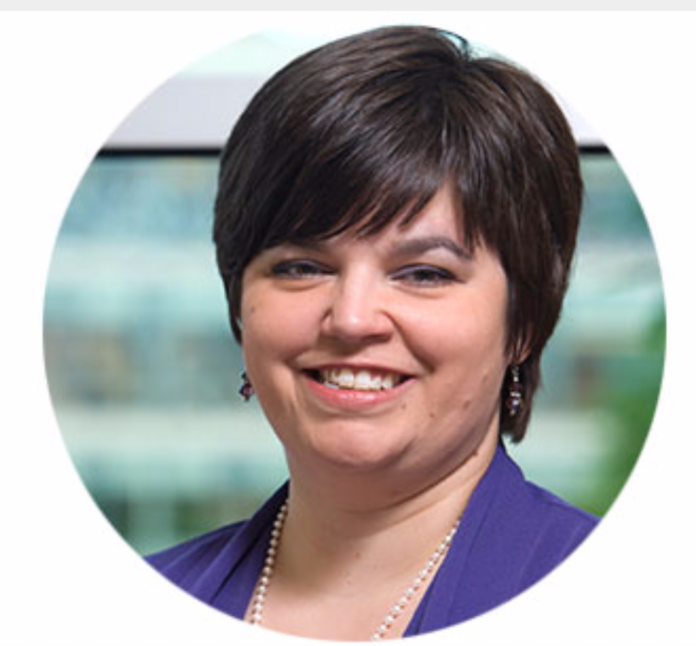 Warwick, RI, July, 2017 – Lax & Co. recently announced the appointment of Kristin Anastasiades to the role of Director of New Business & Operations. Her areas of expertise include marketing, operations and management, and communications. A market-oriented professional, she has a proven track record of innovative thinking and leadership that directly contribute to organization growth.
"We are very excited to have Kristin as a part of the leadership team. She is an outstanding professional whose experience and commitment to excellence will greatly contribute to both our firm and the services we provide to our clients." Ryan Alan Lax, Executive Director, said.
Anastasiades earned a Graduate Degree in Communications from Southern New Hampshire University, and a Bachelor of Science in Marketing from Johnson & Wales University. She is a member of the Board of Directors for the Warwick Center for the Arts, the American Marketing Association, and a member of the National Society of Leadership & Success, Sigma Alpha Pi.
Anastasiades is a resident of Hope, Rhode Island.
About Lax & Co.:
Lax & Co. offers a wide range of financial products and services to both individuals and business owners. Leveraging the sound information that Lax & Co is able to provide, clients are able to identify their goals and make sound decisions to help reach them. The organization specializes in the financial lives of its clients by coordinating professionals, estate and tax planning, risk assessment, and strategic advice.
To enhance their services, Lax & Co. became an owner of Lion Street in 2015. Lion Street Advisor-Owners benefit from a carrier/product agnostic platform, specialized resources, proprietary technology, intellectual capital, and the collective clout of a nationwide network of elite, life insurance-centric practices. Lion Street is a privately-held, adviser-owned life insurance distribution company based in Austin, Texas.
Securities offered through Cadaret, Grant & Co., Inc., member FINRA/SIPC. Lax & Co. and Cadaret, Grant & Co., Inc. are separate entities.