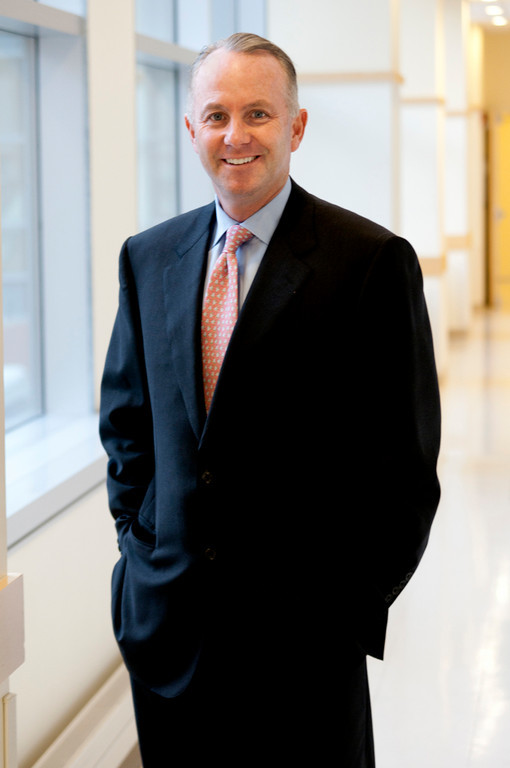 PROVIDENCE – Lifespan Corp. ended fiscal 2016 with a better-than expected bottom line, almost breaking even with a $500,000 operating loss, according to a memo to employees from President and CEO Timothy J. Babineau.
In a brief financial update Thursday, Babineau called the figure "an extraordinary accomplishment" in the current health care environment. The nonprofit, which had a nearly $2 billion budget in fiscal 2016, had ended the previous fiscal year with a $33 million loss.
Its fiscal year ended Sept. 30. The recently completed fiscal 2017 budget, its current year, projects a $5 million surplus, Babineau reported.
Of the $500,000 loss, he said: "This is an extraordinary accomplishment and improvement over last year. I want to thank each of you for your hard work and dedication to our patients, your fellow employees and the system.
"But we cannot be complacent," he continued. "We must continue our 100 percent team effort to control our expenses going forward since we continue to face downward pressure on our reimbursement rates. There are no signs that pressure will let up for the foreseeable future."
A spokesman for Lifespan declined Thursday afternoon to elaborate on the statement, and said the health care company typically does not release financial information until audited financial statements are complete.
Lifespan is the largest private employer in Rhode Island, and in 2014 was ranked third in the state for revenue with $1.9 billion, according to the Providence Business News Book of Lists.
Last spring, the nonprofit hired FTI Consulting, a corporate finance consulting company, which has recommended a range of options for efficiencies. Lifespan is focusing on three of its recommendations, according to the memo, including revenue cycle enhancement, patient efficiency and supply chain management improvements to reduce supply and drug costs.