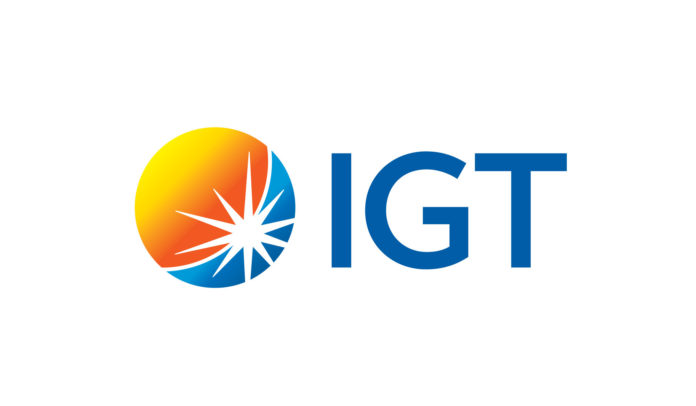 PROVIDENCE – Strong lottery growth in North America and Italy boosted revenue for International Game Technology PLC in the third quarter, the company said Monday.
The gaming company reported $1.3 billion in revenue for the three-month period that ended Sept. 30, a 5.3 percent increase compared with $1.2 billion in the year-ago period.
Profit rose 105.3 percent to $18.4 million, or 9 cents per diluted share, compared with profit of nearly $9 million, or 4 cents per diluted share, in the year-ago quarter.
However, the company said it had a nearly $2 million loss "attributable to IGT" in the third quarter, or 1 cent per diluted share, compared with profit a year ago of $7.1 million, or 4 cents per diluted share. It said the loss reflects the impact of $21 million in primarily non-cash foreign exchange losses (the company had reported a $9.8 million gain in the year-ago quarter on foreign exchange). When adjusted on a non-GAAP basis, net income rose 6 percent to $90 million, or 45 cents per share. Analysts had expected earnings of 44 cents per share.
The stock (NYSE:IGT) was trading at $28.30 as of 10:19 a.m. Its previous close was $30.15.
"Strong lottery performance across the world, a larger global installed base and increased sales of gaming machines drove another quarter of solid revenue and profit expansion," Marco Sala, CEO of IGT, said in a statement. "IGT's leadership positions in lottery and gaming machines were evident at the recent gaming and lottery trade shows. The engaging player experiences and technology solutions IGT creates are the cornerstones of our growth strategy, and we are encouraged by customer enthusiasm for our innovative new products."
Among the segments, North America Lottery revenue stood out at $307 million, which was 21.6 percent higher than the year-ago quarter. Growth in that segment was fueled by strong same-store revenue and an incentive contribution from the New Jersey Lottery, driven mostly by a record Powerball jackpot in the first quarter. Product sales also grew to $18 million from $10 million a year ago, including higher hardware sales in California and increased ticket printing revenue.
North America Gaming & Interactive saw revenue fall 7 percent to $317 million from $341 million. But product sales were higher, increasing to $76 million from $73 million. This segment shipped 5,238 units compared with 3,326 units in the prior-year period (video lottery terminals, such as those used in Rhode Island's gaming facilities, are among the "units" IGT ships).
International revenue rose 2.5 percent to $215 million in the third quarter from $210 million last year, and Italy revenue climbed 6.5 percent to $426 million.