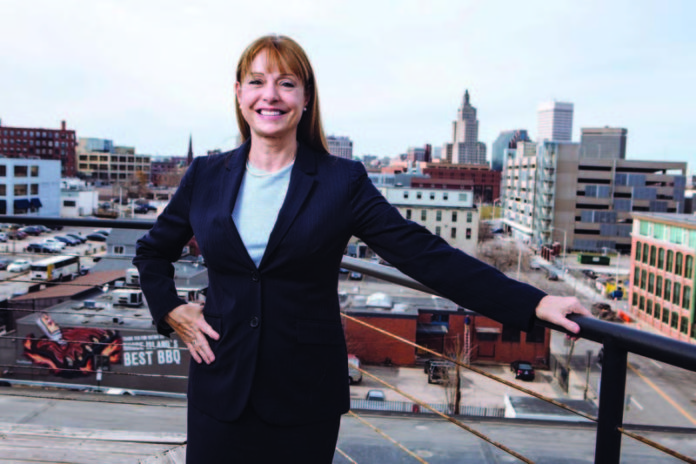 Meryl Moss | COASTAL MEDICAL, chief operating officer
As chief operating officer of Coastal Medical, a physician-owned primary health care entity with 120,000 patients, Meryl Moss drives the company's success and growth.
Her desire for a career in public service led her to earn a master's degree in public administration from Harvard University's Kennedy School of Government and later to work at Coastal Medical, with its "patients first" philosophy. "If you were a fly on the wall at Coastal, you'd hear us talk about patients all day long," Moss said.
Although declining to disclose revenue, Moss called Coastal's very strong financial condition an outcome of providing outstanding patient care. Coastal's employment situation is healthy, as well, with 600 employees in 2016, an increase from 480 in 2014.
Given the massive changes roiling the health care industry, Coastal knew that it couldn't stay in the primary care model of the past, said Moss, who joined Coastal in 1999 as executive vice president, becoming COO in 2008. Rather than adhering to a traditional top-down management style, Moss created a collaborative, team-based environment to make patient-care decisions. This, she said, involves getting "every voice at the table while we make changes," including patients, physicians, and medical and corporate staff members at all levels.
"When you put all these smart people together, it creates this tremendous momentum and excitement," said Moss. This approach led to the creation of Coastal 365, a clinic with five locations providing urgent primary care visits on weeknights, weekends and holidays. Coastal 365, which was designed by physicians with input from nurse managers, IT specialists and others, enables providers to have direct follow-up with patients after they visit a Coastal 365 clinic.
Other recent initiatives include Coastal@Home, which provides home visits to 300 chronically ill patients who can't readily make office visits, improving patients' access to their health care portal and meeting the highest-quality care standards imposed by Centers for Medicare and Medicaid Services and the National Committee for Quality Assurance.
"I am most proud that everyone at Coastal is striving to improve the care that we provide to patients. … Maybe we can't change [a patient's] outcome, but we can make things a little bit better," said Moss.
"[These collaborations have] led to so many positive outcomes, including innovation in health care, exceptional skills and shared power. … With this path, we get better results than we ever got from a small group of physicians or clinical leaders," said Dr. G. Alan Kurose, Coastal CEO and president. "We learned a valuable lesson because of Meryl's exceptional leadership. It is important to have clinicians and operational leaders work together with those who design and implement new clinical programs."
With extensive health care sector experience, Moss completed Brown University's executive master in health care leadership program in 2015. "It gave me very specific tools and a true understanding of what's happening nationally and internationally," said Moss. "It connected me to colleagues in different parts of the health care industry that I wouldn't have [met] or appreciated their point of view."
In the past 12 months at Coastal, Moss has committed to developing leaders, teaching them to facilitate meetings and how to ensure everyone's voice is heard. Of this leadership-development experience, which has inspired 20 pilot projects at Coastal, Moss said, "Nothing has given me more joy."
With a consistent focus on better health, better care, lower cost and on always putting the patient first, Coastal – under Moss' leadership – is now an Accountable Care Organization that has built innovative services and streamlined operations, increased profitability, focused on quality improvement and expanded information technology services. It was recognized by the Healthcare Information and Management Systems Society in 2012. Under Moss' direction, Coastal is more proactive in outreach to patients, who respond favorably to such engagement.
"Meryl is a unique leader because she's a business leader. But she puts the interests of patients first," added Kurose. "She leads with values."

Want to share this story? Click Here to purchase a link that allows anyone to read it on any device whether or not they are a subscriber.