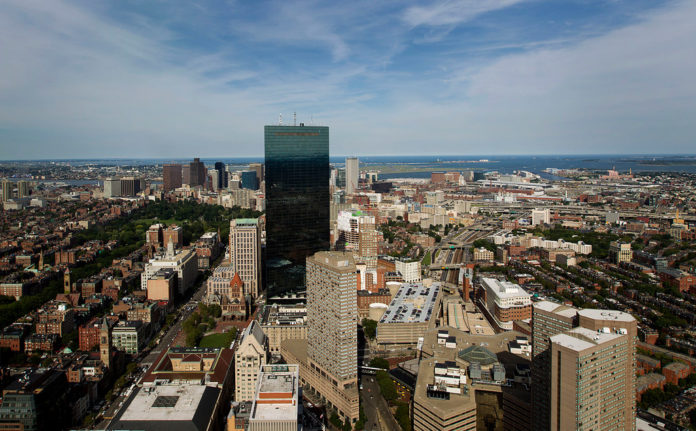 BOSTON – After outstripping national growth in recent years, the Massachusetts economy has "dropped into a lower gear," according to the Leading Economic Index released Thursday by the MassBenchmarks editorial board.
According to the report, which is published by the University of Massachusetts Donahue Institute, deteriorating global economic conditions are taking their toll on the Bay State's innovation sector, which has been driving Massachusetts growth in recent years.
"A series of economic 'headwinds' poses serious risks to the sustainability of the state and national recoveries, and there is considerable economic uncertainty both across the Commonwealth and the nation," said the report, written by MassBenchmarks Executive Editor Robert Nakosteen.
Massachusetts is mainly struggling in the information technology sector. According to the Leading Economic Index, sales of silicon computer chips – an indicator for the health of the IT sector – are down worldwide.
The Bay State's merchandise exports, including IT products, are down from 2011.
"To date, the softening in worldwide demand for IT products and services appears not to have made a dent in Massachusetts jobs," said the report, adding that employment losses in the Commonwealth have been concentrated in construction, retail trade, non-technical business services, leisure and hospitality, and private education. According to the report, these job losses are "reflective of weak demand from both households and businesses."
"Apart from IT, other segments of the state's innovation economy appear to remain strong, especially in life sciences," said the report.
The national economic slowdown, which is affecting the Bay State, is due to three main economic headwinds, according to the report.
A "wealth effect" in which contracting household balance sheets and a diminished value of assets have discouraged consumer spending.
A housing sector that "until very recently has stubbornly resisted recovery."
Ongoing fiscal drag, which is mainly due to layoffs in both the state and government sectors.
Only housing seems to be improving, both across the United States and in Massachusetts, as prices and sales stabilize. "It is hard to envision a genuine economic expansion without a recovery in this vital sector, so this is a beneficial change," said the report.
Massachusetts also has been affected by slowing growth in China and the recession in Europe, primarily due to slowing trade between the Bay State and these regions.
"As the third quarter of 2012 comes to a close, the slowdown in national and global growth is clearly taking its toll on the state economy," said the report.
The MassBenchmarks editorial committee postulated that going forward, the near-term risks to Massachusetts' economy are skewed to the downside and the Bay State's economic fate is in the hands of key lawmakers.
"While we do not anticipate a return to economic recession in Massachusetts in coming months, we have the urgent hope that our national political institutions can muster the will to address the serious fiscal and economic issues that threaten the state and national economies and successfully navigate the treacherous path that lies ahead," said the report.