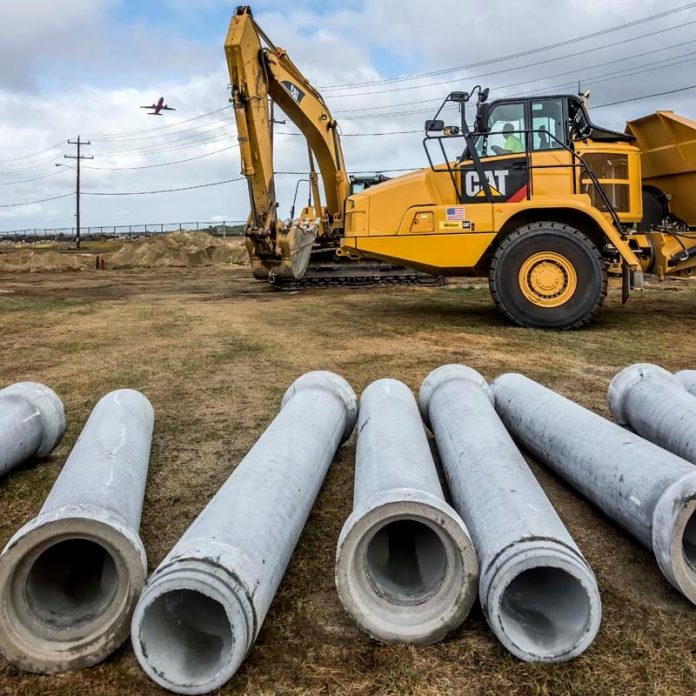 PROVIDENCE – Construction employment in the Providence-Warwick-Fall River metropolitan area increased 500 workers year over year in May, a 2 percent increase, to 24,100 workers, according to the Associated General Contractors of America Tuesday.
The Providence metro percentage increase ranked No. 230 in the country, tied with more than 20 metro areas.
The New Bedford metro area ranked No. 4 in the nation for percentage growth in construction employment in May at 19 percent. Construction employment in the area increased 500 workers, the same amount as in the Providence metro, from 2,700 to 3,200 workers.
Midland, Texas, ranked No. 1 for construction employment percentage growth in May at 29 percent, increasing 7,800 workers year over year to 34,500 from 26,700.
Construction employment increased in 263 out of 358 metro areas between May 2017 and May 2018, declined in 47 and was unchanged in 48.
The Dallas metro area added the most construction jobs during the past year, 14,200, which represented a 10 percent year-over-year increase.
"The growth of industry employment in so many locations is good news, but it also highlights the challenge contractors face in finding qualified workers," stated Ken Simonson, the AGCA's chief economist. "As more cities hit new highs in construction employment and new lows in unemployment, the risk is growing that some projects will be delayed for lack of workers."
Chris Bergenheim is the PBN web editor.