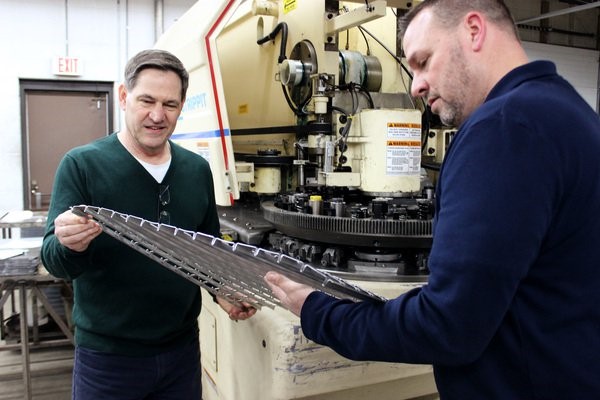 CRANSTON – Mearthane Products Corp. has completed the acquisition of Morris & Broms LLC, a provider of precision stamping and sheet metal fabrication services, the company announced Thursday.
Details of the transaction were not disclosed.
The Morris & Broms operation will remain at its Cranston location. The company will become part of Mearthane Product Corp.'s new MPC Precision Metals division, combining Morris & Broms with MPC's Elmco Tool Co. division. The new group will be overseen by Mark Chase, a 30-year employee of MPC.
"We are delighted to bring this respected and longstanding Rhode Island company into the MPC family. Their 64 years of expertise in metal stamping and sheet metal processing is well known in New England," said Pete Kaczmarek, president of MPC, in prepared remarks. "Their capabilities fully complement our current metal machining services to better serve existing customers and expand into new markets."
The company noted that the completion of the deal to acquire Morris & Broms mark its fourth acquisition in two years. Morris & Broms has 10 employees, and the acquistion brings MPC's total employee count to 100.