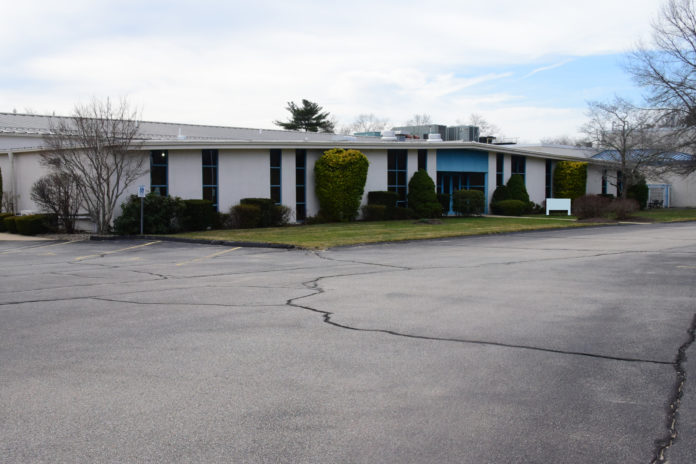 Updated 11:21 a.m.
COVENTRY – An incubator for startup companies in the science, technology and engineering fields has opened in Coventry, in a manufacturing facility that will provide Rhode Island with much-needed commercial wet lab space.
The incubator, called BioSci Labs, is focused on creating a community for med-tech, and will include four commercial laboratories, co-working space and room for multiple companies and entrepreneurs, said John D. Jarrell, the director and an owner.
Jarrell also is president of Materials Science Associates LLC, a company that provides consultant services in biomedical, engineering and science fields.
The incubator will operate in the 141,00-square-foot former GTECH manufacturing facility, at 1372 Main St.
BioSci Coventry LLC purchased the building and nearly 8 acres of surrounding land for $1.4 million in January, according to town property records. Jarrell declined to specify a figure invested for the renovation and equipment. The project has not received state incentives.
Materials Science Associates has moved operations from North Kingstown to the new site, and together with a portfolio of companies will occupy more than half of the building. These companies include Bio Intraface Inc., Medical Coating LLC and Bi Medical, Jarrell said.
Co-working space is ready and available in a 10,000-square-foot area of the building. Options include cubicle space and private seats, as well as "hot seats" for people who want to work as needed out of the space. Conference room access also is available. The fee range for members is $250 to $750 a month, depending on whether the access is shared or a private office, and month-to-month is available.
In addition, four 800-square-foot "wet" laboratories will be available for startups. They cover a 3,200-square-foot area in total and are now being equipped with analytical and lab equipment, as well as other resources.
The site has more than 100 parking spaces, which is free, and a cafeteria that will be operated and managed by a contractor. Warehouse space also is available, Jarrell said.
The building was attractive because it offered a large space, with room for companies to scale up without moving, and it was clean and had good access to Interstate 95, he said.
The town is centrally located in Rhode Island, between Brown University and the University of Rhode Island, and several medical and pharmaceutical companies are located nearby, notably Rhodes Pharmaceuticals.
"There is no commercial wet lab space that we're aware of, that's available to startups anywhere in Rhode Island," Jarrell said. "This would be a great asset for the state."
He explained the model envisioned for the incubator: "We're going to have laboratory services; they're available for startups. Most startups will be focusing on product or service development using the laboratory equipment. We will give the ability to receive mentorship, within the structure, from qualified technologies, and we'll be assisting with the process of company formation, based around those technologies."
"Our emphasis here is on taking technologies and creating commercially recognizable products around those technologies, and having a resource where that can happen in Rhode Island."
The incubator has a website, newly launched, at www.bioscilabs.com.
Mary MacDonald is a PBN staff writer.