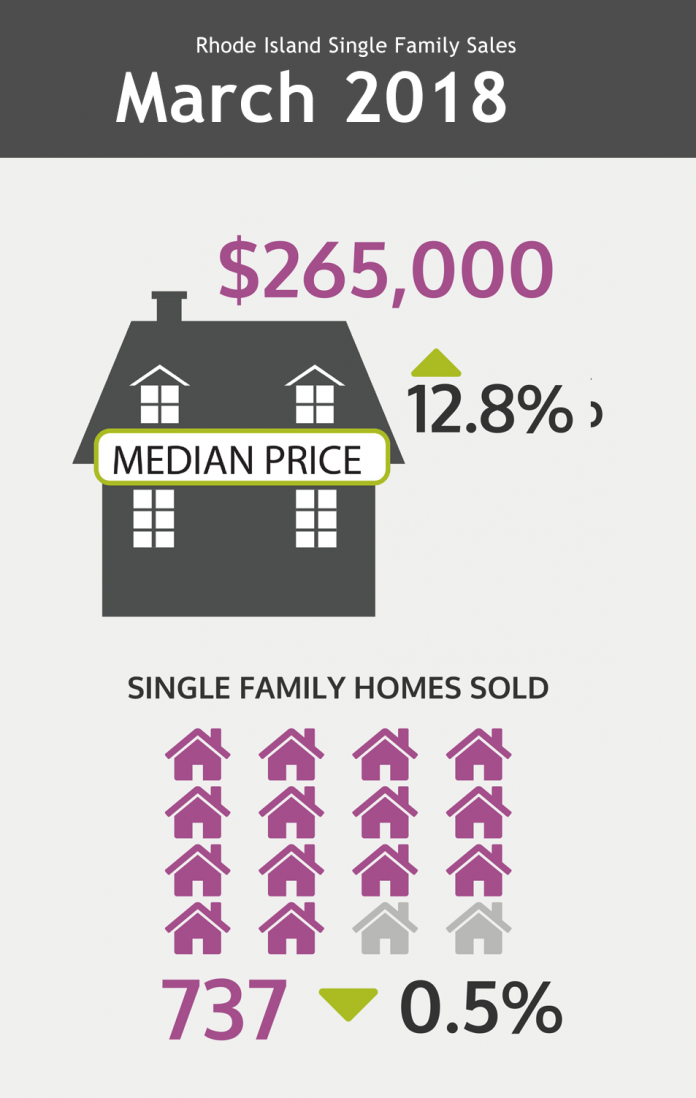 WARWICK – Prices are continuing to climb across all markets of residential real estate in Rhode Island, with the median sales price of a single-family home rising 13 percent year over year in March, according to statistics released Thursday by the Rhode Island Association of Realtors.
The median price of a single-family house in Rhode Island was $265,000 in March, the highest since 2007.
Prices also rose in other markets, notably multifamily structures. The median sales price of a multifamily home rose 29 percent year over year in March, to $225,000, according to the association's statistics, which track Realtor-involved transactions.
In condos, the median sales price rose 3 percent year over year in March, to $201,315, according to Joseph Luca, president of the association.
Supply of listed homes continues to be a challenge, and Luca in a released statement said the state needs more inventory to get the market back into a balance between supply and demand.
Nevertheless, despite the double-digit price increases year over year and steep demand for homes, the state is not in danger of entering a real estate "bubble," he said.
"We're not in danger of the bubble that we saw a decade or so ago because we don't have the same lax lending conditions," he said. "Instead, we need to address Rhode Island's housing shortage. We simply don't have enough units to keep up with demand."
Mary MacDonald is a staff writer for the PBN. Contact her at macdonald@pbn.com.