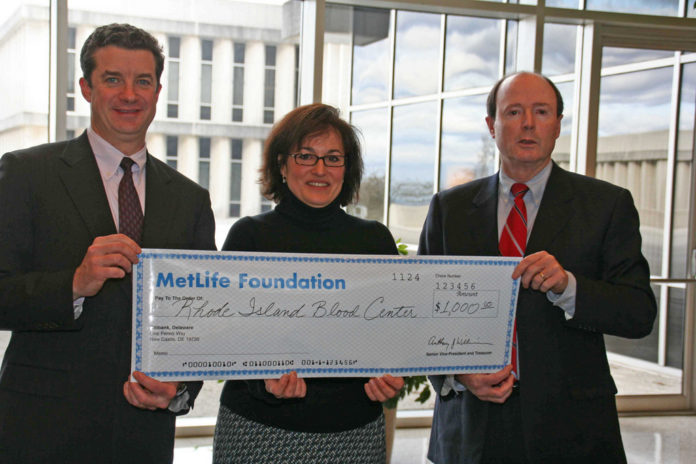 The MetLife Foundation has given $1,000 to the Rhode Island Blood Center for a program to teach Ocean State elementary school students in about the importance of donating blood. The grant was announced at a recent ceremony at MetLife Auto & Home's Warwick office.
The program will highlight the importance of the center's having a steady, safe blood supply available at all times. Studies have shown that the earlier a person understands the importance of giving blood, the more likely he or she will be to donate blood in later years.
The ceremony also recognized donations by MetLife associates, who gave a total of 1,019 pints of blood to the center last year.
The MetLife Foundation was established by MetLife in 1976. To learn more, visit www.MetLife.org.