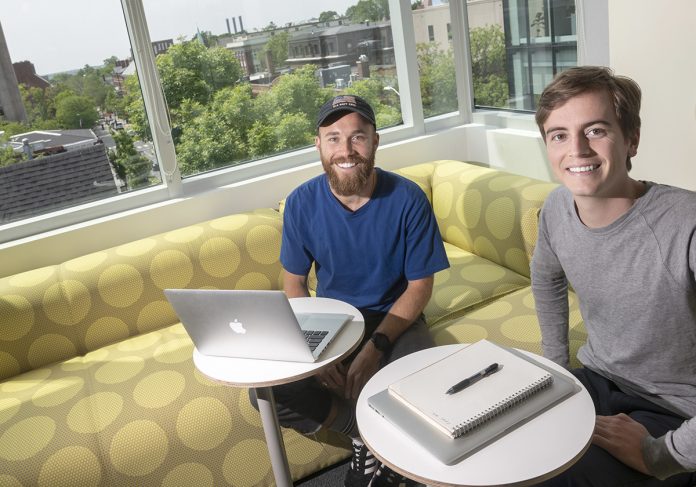 The inspiration for Uproot Inc., a plant-based milk company founded by Brown University graduates, started with disappointment at the choice in the school's cafeteria.
Kevin Eve, a co-founder, grew up with a dairy allergy. At Brown, he found only one option for a plant-based drink – soy milk — in the student cafeteria, and it was too sweet for his taste.
A year later, while living in Boston, he was lugging home half-gallons of coconut milk. "They were very heavy and very expensive. [I thought], There has to be a better way to deliver plant-based milks."
In September 2018, at the Nelson Center for Entrepreneurship at Brown, the business was born. Uproot, now led by Eve and Jacob Conway, offers five concentrates for plant-based drinks.
Johnson & Wales University was the first customer, in mid-February. Brown followed suit in March.
The business creates its concentrates for almond milk, soy milk, oat milk, coconut milk and a chocolate pea milk in the shared commercial kitchen of Hope & Main in Warren.
The plan is to expand to every college cafeteria in the nation.
"Students really want a variety of these milks," Eve said.
Mary MacDonald is a PBN staff writer. Contact her at Macdonald@PBN.com.