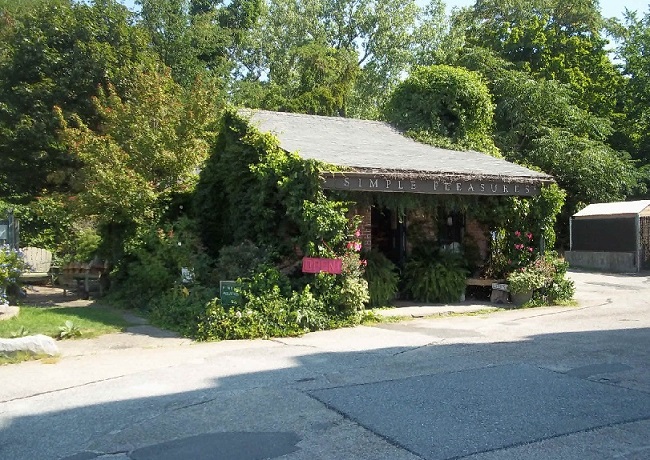 PROVIDENCE – A piece of prime commercial real estate on the East Side of Providence, located on the waterfront directly next to upscale restaurant Waterman Grille, recently sold for $2.3 million, according to public records.
The 2.02-acre property at 27 East River St. was acquired by 27 East River LLC, a limited liability company owned by local real estate investor, developer and property manager Dustin Dezube, owner of Providence Realty Advisors.
Dezube previously operated his real estate and property management business under the public facing name Providence Living, which has managed dozens of apartment units and commercial properties throughout the city during the past 13 years. Dezube is also behind several other notable property acquisitions and redevelopment projects in recent years, including the former Club Karma on Richmond Street in the Jewelry District; a historic residential property at 460 Rochambeau Ave. known as "the last great estate" in Providence; and the former Tockwotton Home at 180 George M. Cohan Blvd., nearly 10 years after the nursing home business relocated to East Providence in 2013.
Dezube said via email that a residential development is in the works.
"We plan on redeveloping the site into multifamily but are still in the early stages of planning," Dezube said.
The 27 East River St. property was sold to Dezube by RS Acquisitions LLC, a limited liability company based in Dedham, Mass., managed by Gregory Salvatore, principal of Salvatore Capital Partners LLC, according to the company's corporate filings with the R.I. Department of State. RS Acquisitions had owned the property since January 2019, when the company bought it from Brown & Ives Land Co. for $1.02 million, according to the quitclaim deed from that transaction.
The property is currently the home of Simple Pleasures Providence, which sells gifts, jewelry, decorations, linens, scarves, gloves and other goods. The business has been operating in Providence since 1992. The storefront has a street address of 6 Richmond Square.
The small brick building, surrounded by trees and shrubs, includes about 850 square feet of living space, along with a 6-foot-tall fence spanning 60 feet, a 600-square-foot patio area and 200 square feet of paved asphalt, according to the city's online property tax evaluation database.
The property was most recently valued by city assessors in fiscal year 2023 as being worth $1.38 million, with the vacant land on the lot accounting for all but $40,200 of that, which is attributed to the building value, according to the online database.
Marc Larocque is a PBN contributing writer. Contact him at Larocque@PBN.com. You may also follow him on Twitter @LaRockObama. 

Want to share this story? Click Here to purchase a link that allows anyone to read it on any device whether or not they are a subscriber.