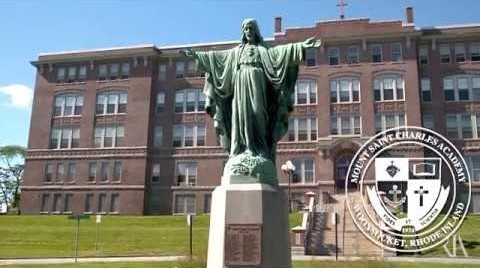 PROVIDENCE – The Rhode Island Health and Educational Building Corp. has issued $3.7 million in educational institution revenue bonds on behalf of Mount St. Charles Academy to fund the design and construction of a 19,000-square-foot residence hall on the school's Woonsocket campus.
The dormitory is part of the school's introduction of the Mount St. Charles Hockey Academy, a boarding hockey school model that takes Mount St. Charles back to its earlier years when students outside the region enrolled at the school because the hockey program was a draw.
Boarding at the academy ended in the early 1970s.
"With the construction of this residence hall, Mount St. Charles is going back in its history to move into the future," said school president Alan Tenreiro. "We're again attracting students from a wider geographical area. Student housing is part of the equation and part of our future. It's a bright future fueled by innovative new programs."
The hockey academy, which is expected to draw elite hockey players, is slated to launch in the 2019-2020 season.
Mount St. Charles Academy is a private, Roman Catholic, co-ed school operated in the tradition of the Brothers of the Sacred Heart, serving grades 6 through 12.
The tax-exempt bonds closed on May 1. RIHEBC is Rhode Island's largest municipal and non-profit financing entity, with more than $8.7 billion in bonds issued over the past 52 years.