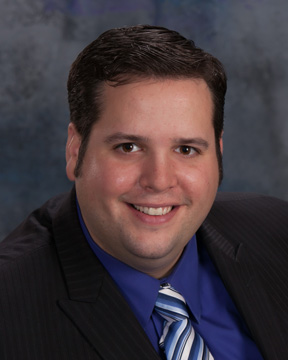 NATHAN CLARK TEAM NAMED ONE OF AMERICA'S TOP 100 REAL ESTATE TEAMS BY REAL TRENDS, AS ADVERTISED IN THE WALL STREET JOURNAL
The Nathan Clark Team, Smithfield RI Had an Impressive 423 Sales Becoming Rhode Island's Top Team Now Ranked among the top 100 teams in the USA
Rhode Island, July 10th, 2017—The Nathan Clark Team, of Nathan Clark and Associates, was named among the top 100 professional real estate teams in America by REAL Trends, as advertised in The Wall Street Journal. Clark's team has been a member of the Top Real Estate Professionals for 5 straight years, a prestigious national awards ranking sponsored annually by REAL Trends, and advertised in The Wall Street Journal. Clark is now ranked in the top one-half of one percent of the more than 1.25 million Realtors® nationwide. Clark is also the only real estate team in RI to ever be ranked among the top 100 in the country.
The top 100 real estate professionals was announced on June 23, 2017, with four separate categories honoring the top 250 residential agents, and agent teams, for excellence in:
• Individual Sales Professionals—Sales volume
• Individual Sales Professionals—Transaction sides (in each real estate transaction there are two sides that can be represented by a real estate agent: a buyer's and a seller's.)
• Team Professionals—Sales volume
• Team Professionals—Transaction sides
According to The Thousand, Clark had 423 Sales totaling $93,198,168.00 in sales volume, ranking them #97 in the nation.
"The best teams—including Clark's award-winning efforts—were nothing short of phenomenal considering the challenges in today's complex housing market," said Steve Murray, founder of REAL Trends, a Denver-based consulting, publishing, and communications company and The Trusted Source, which compiles the yearly, third-party verified list. "Being a member of the top 100 teams in America is an incredible achievement in today's increasingly competitive environment. This elite group of sales associates are proven professionals who bring together innovative marketing solutions which combine cutting-edge technology with best-in-class customer service to consistently exceed their client's expectations. "Nathan's team's success put them in the top .005 percent of more than 1.25 million REALTORS® nationwide," said Luke Bahrenburg, vice president of real estate advertising at Dow Jones, publisher of The Wall Street Journal.
"I am absolutely thrilled to be named to the list of the Top 100 in the country," said Clark, who serves clients throughout Rhode Island, Massachusetts, and Connecticut "It's incredibly gratifying to help customers find their dream homes as well as help them sell their properties quickly and for the highest price possible."
The ranking of The Thousand can be found at www.realtrends.com/rankings/rt1000.
Nathan Clark's Real Estate Team Bio
Nathan's Awards:
#1 Team in Rhode Island 2008-2016
Author of "Death of the Traditional Real Estate Agent"
Publisher of "The Ultimate Home Selling System"
The Nathan Clark Team uses Cutting Edge Technology with two interactive websites, and innovative consumer programs i.e. Talking House, Texting House, 800#'s, Nathan Clark's Guaranteed Sale Program, Performance Guarantees, Every Day Open House, and so much more.
They uses a Unique Team Approach to their real estate practices. When you hire Nathan, you actually get Nathan from A to Z (not like other teams where a less qualified agent handles all the showings and negotiations). Nathan is very accessible by direct telephone, voice mail, cell phone, email or website.
Nathan is proud to be part of a Family Owned and Operated Business where they take pride in helping their clients achieve their goals and exceed their expectations.
To Discuss The Sale Of Your Home Call Nathan Now at 401-232-7661 OR Get A Special Report That Details This Exclusive Guarantee at www.3BigReasons.com & Start Packing!
I would like to share with you 3 Huge Reasons to call me right now if you're thinking about selling:
Reason 1. My homes sell for more money.
Because we are able to create more demand for your home my clients' homes sell for 4% MORE money than the average agent in Rhode Island gets there seller.
Reason 2. My clients' homes sell faster, 3 times quicker on average, in just 49 days where the average seller sits on the market for almost 4 months.
Reason 3. Your Home is 3 times more likely to sell with my proven home selling system. 87% of homes listed with me sell while nearly 50% of houses don't sell the first time on the market.
Visit www.3BigReasons.com to find out more.
Right now my team and I are working with over 700 Pre-approved buyers looking to spend between 95-102% of asking price. To find out if one of these buyers would be interested in your home, with no obligation, contact me now 401-232-7661 or visit www.3BigReasons.com.
*This representation is based in whole or in part on data supplied by the State-Wide Multiple Listing Service. The MLS does not guarantee & is not in any way responsible for accuracy. Data maintained by the MLS may not reflect all real estate activity in the market. Based on info from State-Wide Multiple Listing Service, Inc. for the period of 1/1/14 – 12/31/15. Seller and Nathan must agree upon price and time of possession.
About The Thousand – This awards program was developed jointly by WSJ. Custom Studios (and is not affiliated with the Editorial Department) and REAL Trends, a leading source of analysis and information for the residential real estate brokerage industry. REAL Trends The Thousand honors America's elite real estate professionals and their companies and is compiled and analyzed by REAL Trends with a special ad section included in The Wall Street Journal.
http://www.rhodeislandhomesforsale.net/blog/article/nathan-clark-team-named-one-of-americas–top-100-real-estate-teams/blbfc6697fc82a42