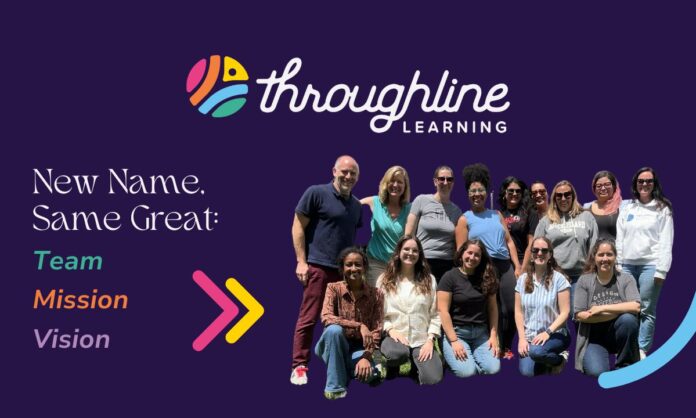 Providence, RI – Highlander Institute is retiring its name and launching a new era as Throughline Learning.
For 18 years, Throughline Learning operated in partnership with Highlander Charter School. As the team begins a new journey as an independent organization, they selected a new name that embodied the complex and comprehensive nature of their school improvement work.
"Testing outcomes may improve if you continuously drill students on hours of rote math and ELA content," says Throughline Learning Executive Director, Shawn Rubin, "but if you really want students to thrive, then make them feel valued, make learning meaningful, and inspire them to reach heights that they never imagined they could."
Over the past fifteen years, the organization has created a movement around improving student learning experiences. They created the statewide Fuse fellowship network of over 100 talented RI educators to spread new instructional approaches — replicating the model in Massachusetts, New York, and California; hosted an annual national conference drawing over 1,000 educators to Providence to learn from and with students; authored a book to help leaders manage complex change (Pathways to Personalization, 2018); created an instructional framework to build student belonging, confidence, and persistence; and developed a validated survey to elevate student feedback in data conversations.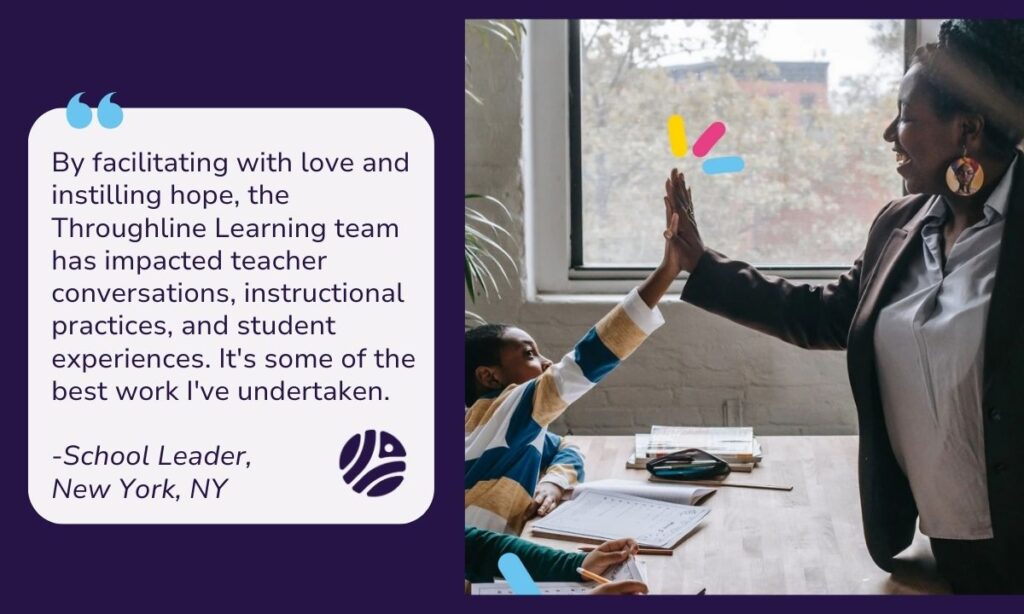 Leveraging this strong foundation, Throughline Learning partnerships will continue to generate increases in student belonging, academic mindset, engagement, and attendance; as well as improved growth rates and achievement on both district and state assessments. "Our 'throughline' has always centered on strengthening student learning experiences in order to improve student outcomes," stated Rubin. "Our community associates our work with curiosity, compassion, and collaboration; our new name and brand clarifies and emphasizes these values." The organization's mission, vision, core values, and team will also continue under their new name and brand.
" 'Throughline' also represents the invisible thread that connects disparate elements and weaves them together to form a cohesive whole," explained Throughline Learning Board Member, Melanie Dukes. "Many policies, players, and situations must be worked through in order to make change in schools. Often, organizations avoid the interconnected nature of the system by focusing on one narrow thread within the larger tapestry. Throughline Learning works at every layer of the system, co-designing solutions with the stakeholders who will ultimately collaborate to implement them at scale."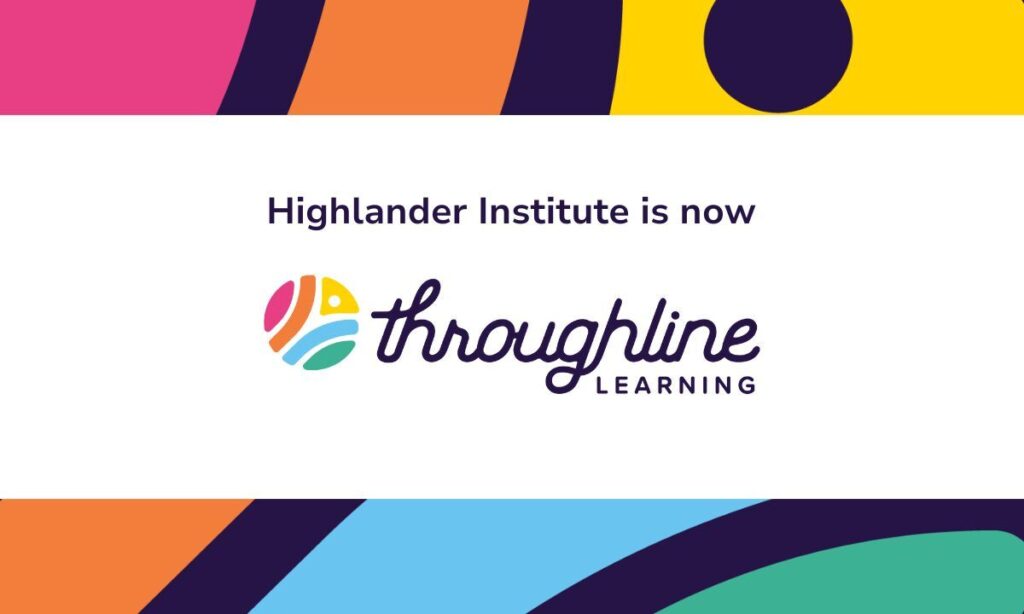 As teachers and leaders continue to face intense pressure, Throughline Learning coaching models and professional learning services address student socio-emotional needs, improve multi-tiered systems of student support (MTSS), strengthen Full-Service Community School approaches, and support innovative, diversified staffing models.