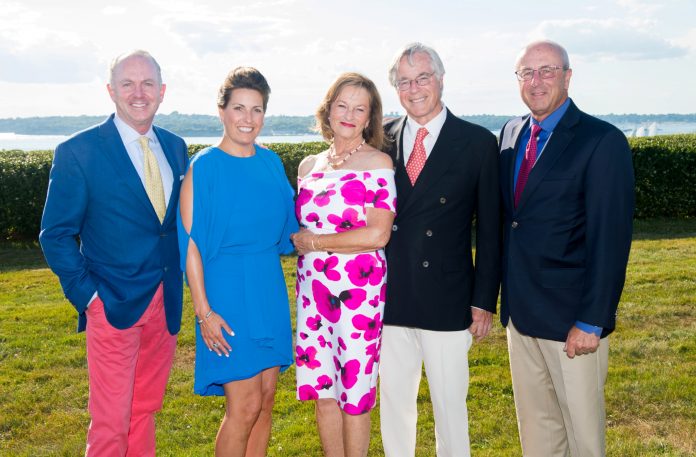 PROVIDENCE – With nearly 500 guests in attendance, on July 12, Newport Hospital's largest annual fundraiser saw $934,350 raised in support of the health care institution.
Of the total raised, $533,550 was raised during the fund-a-need portion of the evening. Those funds will allow for the expansion of services at the Lifespan Cardiovascular Institute at Newport Hospital by providing both Cardiac CT for Calcium Scoring and Coronary CT Angiography testing.
Commenting on the amount raised, Newport Hospital President Crista F. Durand, in a statement, thanked the "generous donor community" for their continued support.
"Tonight, we have the opportunity to bring the most advanced and reliable diagnostic tools to Aquidneck Island so that we can detect the early stages of heart disease and intervene appropriately," she added in her prepared remarks.
In addition, long-time Newport Hospital advocate and philanthropist Norey Dotterer Cullen was honored for her "immeasurable contributions" to the institution.
The City of Newport, in recognition of Cullen, declared July 12 Norey Dotterer Cullen Day.
Over the past decade, the hospital's top annual fundraiser has netted more than $5.3 million for critical programs and necessary equipment.
Founded in 1873, Newport Hospital is Newport County's sole acute care hospital.
Emily Gowdey-Backus is a staff writer for PBN. You can follow her on Twitter @FlashGowdey or contact her via email, gowdey-backus@pbn.com.