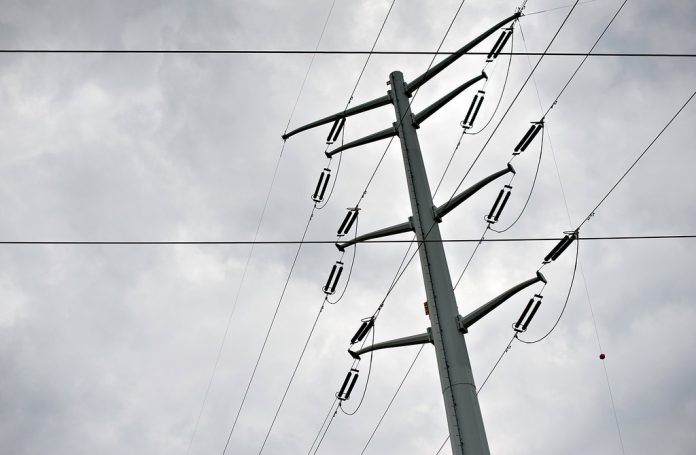 PROVIDENCE – New England Power Pool, which represents utility companies in Rhode Island and throughout the region, is being pressured by a consumer advocacy group to open its meetings to the public.
Public Citizen, a liberal think tank and consumer advocacy group in Washington, D.C., described New England Power Pool, or NEPOOL, as the nation's most secretive of regional energy industry organizations.
In a filing this week, Public Citizen is asking the Federal Energy Regulatory Commission, or FERC, to order NEPOOL to open its proceedings to the public.
NEPOOL represents dozens of utility companies and related businesses, including the Rhode Island's Narragansett Electric Co., also known as National Grid Rhode Island, the state's largest utility company.
Like other regional power organizations, NEPOOL acts as an arm of FERC in developing energy policies for the region and is thus obligated to hold open meetings, said Tyler Slocum, Public Citizen's energy program director.
Slocum said NEPOOL is the only organization of its kind nationwide that regularly keeps the general public and journalists out of its meetings.
"NEPOOL is a private association tasked by FERC to administrate a stakeholder process where energy market reforms are developed, deliberated and voted upon to be sent to FERC for review and approval," he said.
"FERC must require NEPOOL to allow reporters and the public to attend all stakeholders meetings where market rules and energy policy are developed, deliberated and voted upon," he said.
"For too long," he added, "decisions about keeping the lights on for New England have been made in the dark."
NEPOOL Secretary and Counsel Dave Doot said NEPOOL is not a public organization.
"NEPOOL is not an arm of FERC," Doot said. "Nor is it a governmental entity. It is a membership organization governed by contract."
National Grid Rhode Island said it favors more "transparency" at NEPOOL.
"Although we understand some of the concerns raised by stakeholders [within NEPOOL], we support greater transparency," a National Grid spokesman said. "It's now up to FERC to determine the best bath forward for NEPOOL."
Public Citizen expects FERC to issue a decision on its request in coming weeks.
According to Slocum, the issue came to a head when a reporter who had been blocked from attending NEPOOL meetings tried to take advantage of a loophole in the organization's rules by paying a fee to become a NEPOOL member, thus gaining access to its meetings.
NEPOOL reacted, according to Slocum, by trying to change its bylaws to prevent the reporter from becoming a member.
Doot explained the conflict as "a trade reporter is seeking through litigation at the Federal Energy Regulatory Commission to require NEPOOL to allow it to become a voting NEPOOL member and to participate in NEPOOL's meetings.
"NEPOOL respects the regulatory process and will not be commenting on this pending litigation," Doot added. "Per that regulatory process, NEPOOL will be responding to relevant arguments made in the trade reporter's allegations."
He said NEPOOL's pleadings in the case, as well as information about the organization and its meetings, can be found on its website at www.nepool.com.
Scott Blake is PBN staff writer. Email him at Blake@pbn.com