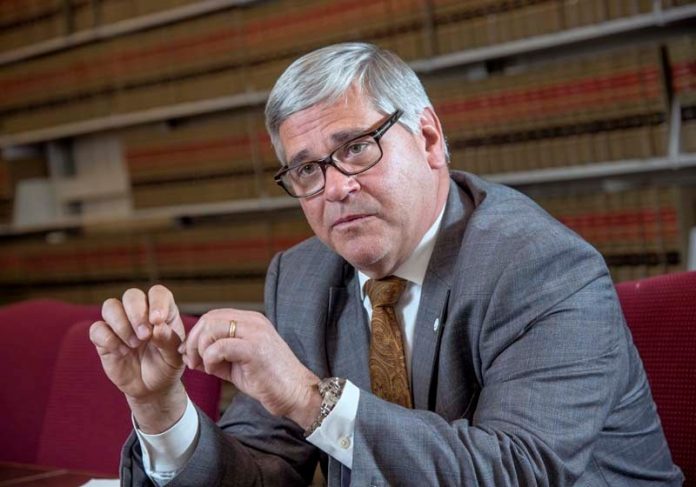 PROVIDENCE – R.I. Attorney General Peter F. Kilmartin has announced a new layer of protection aimed at reducing the numbers of elder identity theft and fraud.
The new law enhances an existing law preventing credit-reporting agencies from charging fees for credit freezes.
The freeze-fee legislation stemmed from the 2017 Equifax security breach during which the credit information of 143 million Americans was exposed. Equifax was reportedly charging consumers who asked for a credit freeze to protect themselves from its own security breach, according to Kilmartin's office, before pressure from state attorneys general halted the practice.
Under the new law, financial caregivers can request a security freeze on behalf of an elder, incapacitated person or minor with proof of identification, such as a court order or power-of-attorney documentation.
"Many instances of financial exploitation include a person opening up credit cards or using the credit file of another for personal gain and identity theft," said Kilmartin in a statement. "This added layer of protection will allow a guardian or financial caregiver the ability to better safeguard the older person from being taken advantage of."
Credit freezes restrict access to a person's credit file, making it harder for others to open new accounts in that person's name. All consumers can freeze and unfreeze their credit file for free for one year.
According to Kilmartin's office, nationwide reporting agencies Equifax, Experian and TransUnion must put the freeze in place within one business day of the request. Lifts of the freeze must be done within an hour of the request.
Susan Shalhoub is a PBN contributing writer.