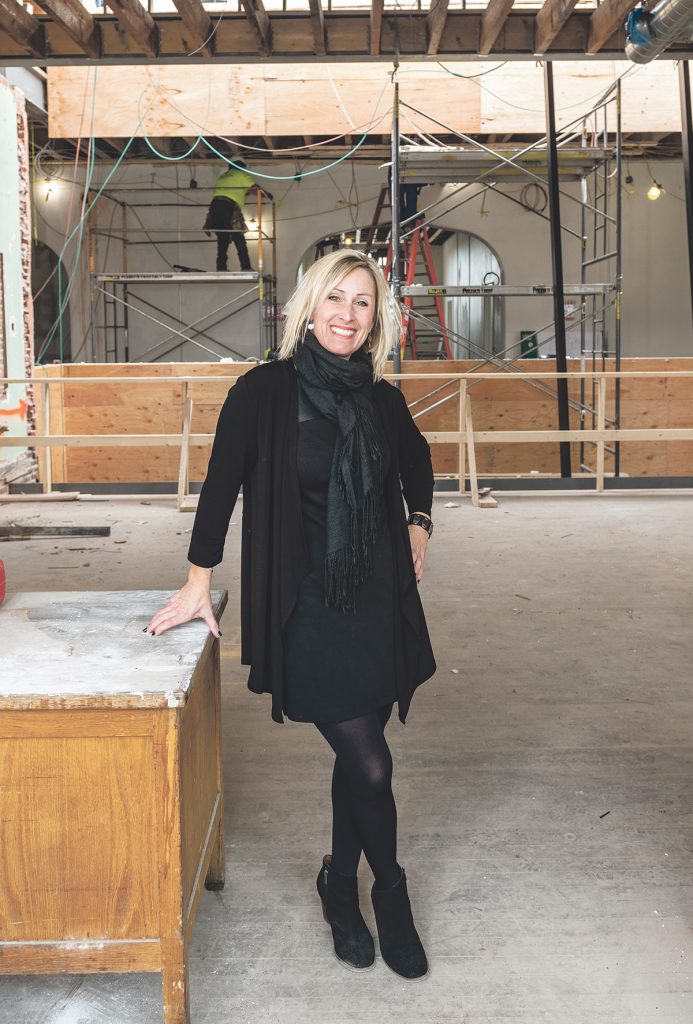 NEWPORT – Inspire Environmental, a Middletown firm specializing in environmental assessments and seafloor mapping, will relocate to a new business incubator expected to open this winter in Newport, project officials announced this week.
The firm will be the largest tenant at the Innovate Newport incubator, occupying about 4,350 square feet on the building's second floor. The $7 million-plus construction project involves converting the former Sheffield School on Broadway into an office space and amenities for small companies, startups, and entrepreneurs. The project is spearheaded by the City of Newport and the Newport County Chamber of Commerce, which also is relocating to the incubator site.
"To say that we're excited to welcome Inspire Environmental to the Innovate Newport community would be an understatement," said Tuni Schartner, the project's director of entrepreneurship and innovation. "Not only are they a homegrown high-tech success story, but they're also precisely the kind of high-growth industry that we need to focus on, with their work in offshore wind and renewable energy systems."
Innovate Newport's access to high-speed broadband through the "Oshean" fiber optic network was a critical factor in the firm's decision to relocate, said Inspire Environmental CEO Drew Carey.
"With over 15 young scientists based on Aquidneck Island, we were looking for a space that was a blend of community engagement, fiber optic internet and creative interactions," Carey said.
"Inspire Environmental was founded in 2015 to create a sustainable consulting firm to train a new generation of marine scientists in rapid environmental assessment and visualizing the health of the seafloor," he added. "We grew rapidly with the development of offshore wind in Rhode Island and now have 20 employees working on projects worldwide. Our projects are very data intensive with very large image files supporting seafloor mapping."
Innovate Newport is slated for a soft opening in February followed by an official opening in March. When complete, the facility will feature roughly 33,000 square feet of coworking, event, and dedicated office space.
Scott Blake is a PBN staff writer. Email him at Blake@PBN.com