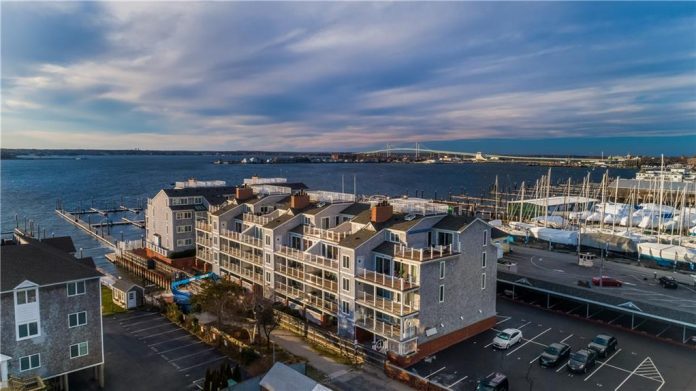 NEWPORT – A penthouse with views of Newport Harbor and Narragansett Bay has sold for $1.1 million, according to Residential Properties Ltd., which represented the seller.
The property has views of Fort Adams State Park and multiple islands, according to the real estate agent.
The site, 31 Coddington Wharf, Unit 30, is part of the Coddington Landing Condominiums, constructed in 1985. The unit covers 2,070 square feet, according to online property records.
Sold on April 23, it last was sold 10 years ago for $700,000.
Charles W. Roche, as trustee of the Charles W. Roche Revocable Living Trust, sold the unit to Inisheer LLC, of Westboro, Mass., according to the online property records.
Mary MacDonald is a staff writer for the PBN. Contact her at macdonald@PBN.com.