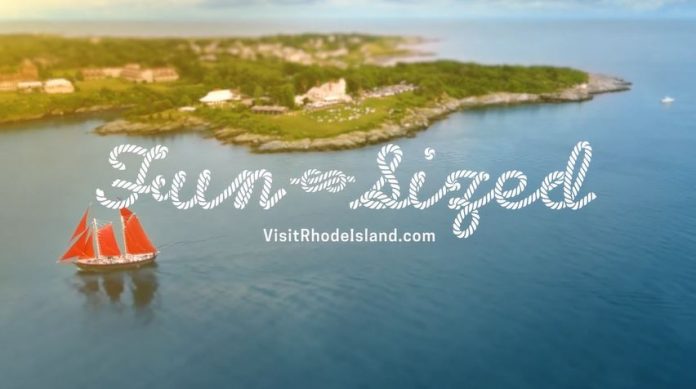 NEWPORT – Heralding the upcoming Labor Day weekend holiday, Discover Newport released a report Friday emphasizing the City by the Sea's tourism popularity during the summer and – hopeful – continuation of said trend as the leaves begin to change color.
A nearly 10 percent increase, 9.4 percent, was measured in lodging revenue for Newport year-to-date, according to data provided to the destination marketing organization by STR, compared to 3.3 percent countywide in the same period.
"It's been a successful year thus far," said Discover Newport President and CEO Evan Smith, in an announcement, "these are undeniably positive indicators."
Lodging revenue, also known as RevPAR or revenue per available room, is calculated by dividing the hotel's total guestroom revenue by its room count and the number of days in the period begin measured.
The City of Newport's 2017 RevPAR was $121.07. From July 2017 through July 2018, that figure rose to $132.44
Across Newport County, the RevPAR was $76.61 and a similar jump was measured. Between July 2017 and July 2018 the figure rose to $79.15.
STR's data does not include the impact of Airbnb or other third-party hosting platforms on the city's hospitality industry – which Smith estimates accounts for 15 percent of the local market.
With the official start of the fall season three weeks away, "all signs are pointing to a prosperous year," said Smith in prepared remarks. He looks forward to "changing gears" from families escaping to the beach to international travelers, business meetings and regional travelers arriving by bus – "sometimes more than 60 a day."
Tim Walsh, Discover Newport's vice president of sales, said in prepared remarks: "We're looking forward [to] a busy autumn calendar full of corporate, government and association meetings in addition to wedding and group business."
Through early November, Discover Newport expects 50 cruise ships to bring travelers to Newport and the city's event schedule doesn't cool down in line with the seasonal temperatures. The Newport International Boat Show, Newport Mansions Wine & Food Festival, Norman Bird Sanctuary Harvest Fair, Bowen's Wharf Seafood Festival and Newport Restaurant Week are still upcoming and Smith expects crowds for all.
"With consumer confidence up, we're cautiously optimistic that robust travel will round out the year here on the Classic Coast," he said in his statement.
Emily Gowdey-Backus is a staff writer for PBN. You can follow her on Twitter @FlashGowdey or contact her via email, gowdey-backus@pbn.com.