SMITHFIELD — Neighborhood Health Plan of Rhode Island named Peter Lymm as its new chief operating officer and Barbara Nader-Sims its first vice president of strategic transformation, the company announced Tuesday.
Lymm will direct and coordinate the efforts of several departments instrumental in connecting Neighborhood's members and providers with the level of care, support, and attention they need and deserve. He will oversee Neighborhood's provider network management, claims, member services, grievance and appeals, and analytics departments.  He will also direct the efforts of the company's information services teams and Nader-Sims in the strategic transformation office.
Lymm replaces David Burnett, who was the interim chief operating officer. Burnett is now the chief growth officer.
Lymm has served as the vice president of operations at American Well in Boston, the chief sales & administrative officer at ChenMed in Florida, and the senior vice president of operations at Verscend, an organization that focuses on population health through data analytics. Earlier in his career, Peter served many leadership roles in the managed health care company, Aetna Inc.
"Peter brings his decades of leadership experience to Neighborhood along with a tremendous reputation for developing innovative solutions to hard problems," stated Peter Marino, Neighborhood's president and CEO.  "He's also got particular expertise when it comes to connecting vulnerable people to health care.  Peter's got a genuine appreciation for Neighborhood's members and for our mission, and I'm confident in his ability to lead."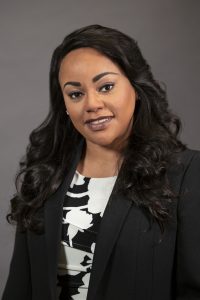 Nader-Sims will manage Neighborhood's effort to streamline company practices and develop new processes for the company's internal and external projects.
Prior to Neighborhood, Nader-Sims worked for Beacon Health Options as the CEO of the Georgia Collaborative ASO, before which she was their vice president of operations transformation strategy. Nader-Sims has extensive consulting experience for clients such as Blue Cross Blue Shield of Massachusetts and McKesson, and she also held the position of program director at DST Health Solutions.
"Barbara's more than 20 years of leading and managing change and growth make her particularly valuable to Neighborhood," said Marino.  "Barbara has extensive health care experience coupled with a demonstrated ability to align people, processes, and technology with business strategy."
The new hires are part of an organization-wide structural change, said Josh Estrella, public relations coordinator for Neighborhood Health Plan. He said Lymm and Nader-Sims will work together to make the company efficient put it on the "cutting edge" of health services.
Rob Borkowski is a PBN staff writer. Email him at Borkowski@PBN.com.