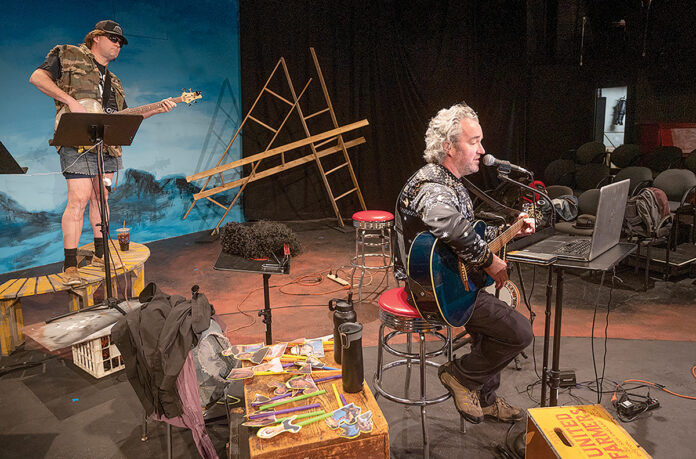 NONPROFIT
---
Nonprofit organizations are lifelines for communities, helping those in need with food, medical services, education services and other community programs. Those organizations were critical during the COVID-19 pandemic that turned life in Rhode Island and southeastern Massachusetts upside down beginning in March 2020.
But, in turn, those organizations need assistance from the community.
Despite the significant services that nonprofits provide, funding such nonprofits has become a challenge of late. The Rhode Island Foundation, the state's largest nonprofit funder, and Champlin Foundation have seen year-to-year increases in charitable giving from 2017 through 2020.
However, other organizations such as the van Beuren Charitable Foundation went from giving $10.7 million in the 2017 fiscal year to $6.3 million in 2018. United Way of Rhode Island has seen similar decreases, going from giving $18.4 million in 2016 to just $9.1 million in 2020.
Myriad reasons factor into why nonprofit giving is on the decline in the area. Some nonprofit leaders said most monetary donors are older, and younger generations want to donate their time to causes in lieu of money. Another issue is a limited supply of qualified fundraisers.
"There's just not enough [fundraisers] around with the skills and experience," said Christine Pellegri, past president of the Association of Fundraising Professionals Rhode Island Chapter and senior philanthropic adviser for the Rhode Island Foundation. "Every time there's a job that's open, people call me all the time, 'Do you know anyone? I have this position.' "
However, local organizations have recently taken alternative steps to help local nonprofits and give their bank accounts a much-needed shot in the arm.
In March 2020, right at the pandemic's onset, the United Way created the 401Gives Day online fundraiser. Every April 1, for 24 hours, the public can donate any amount to their favorite charities.
United Way CEO and President Cortney Nicolato first experienced this unique initiative when she worked in Texas to assist nonprofits and highlight their work supporting the community. Nicolato, upon returning home to Rhode Island, brought that fundraising idea from Texas.
There were some initial questions as to whether the inaugural 401Gives Day would reach its fundraising goal given the losses that were incurred due to the pandemic. But the event has exceeded United Way's expectations and greatly supported nonprofits when they needed it most.
In two years, 401Gives Day has raised $3.4 million for several hundred nonprofits, including $2.1 million in 2021. Nicolato previously said 401Gives Day is significantly beneficial for smaller nonprofits because $5,000 for them can be life-changing.
"This isn't just about a day; it's about a movement," she said. "Recognizing the incredible amount of work they do each day. Our goal is to continue to build that movement and continue to give nonprofit organizations the tools to be successful in the day."
Both United Way and Rhode Island Foundation also jointly started in March 2020 the COVID-19 Response Fund, which provided grants to local organizations helping on the front lines combating the health crisis. Rhode Island Foundation subsequently took over the relief fund's operations solely, and the fund distributed more than $8 million to nonprofits to help their operations.
And the state has made efforts to help nonprofits. In July 2021, Gov. Daniel J. McKee, along with the help of the Rhode Island Foundation and R.I. Commerce Corp., created the RI Gives Vax Challenge vaccine incentive program.
The program was introduced to both help increase Rhode Island's vaccination rate that had slowed over the summer while also giving nonprofits a financial boost. It was also a unique incentive program, as other states gave incentives directly to individuals to motivate them to get vaccinated.
The five-round program, which lasted until the end of August, distributed $750,000 in grants to 75 small nonprofits on the front lines of the pandemic. Each round distributed $10,000 grants each time the state recorded 5,000 first doses of the COVID-19 vaccine.
"It [was an] opportunity to do two good things. The first is to encourage people to get vaccinated for their health and the well-being of the community," Rhode Island Foundation CEO and President Neil D. Steinberg said. "It's coupled with doing good by supporting the hardworking nonprofits that are boots on the ground."

Want to share this story? Click Here to purchase a link that allows anyone to read it on any device whether or not they are a subscriber.