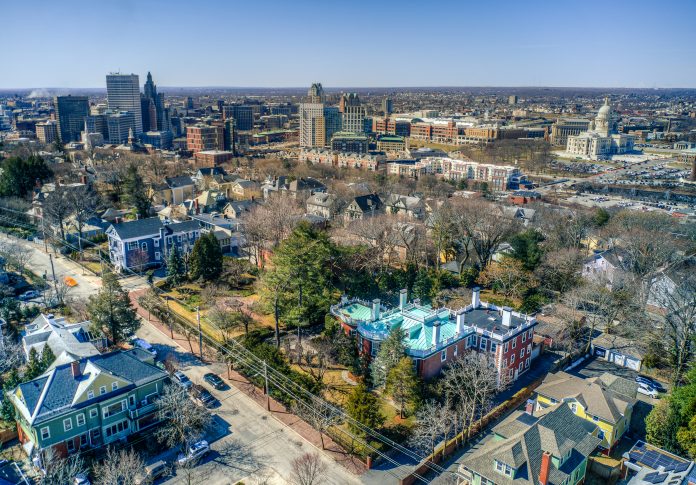 PROVIDENCE – The College Hill property known as the Thomas L. Halsey House has been listed for sale for $4.5 million, according to Residential Properties Ltd. Friday.
The property, located at 140 Prospect St., is owned by Halsey Realty LLC, a Joseph R. Paolino Jr.-held company. The home was purchased by Paolino in 2016 for $2 million from Beth Phillips Weiss. The home was last assessed in 2018 at $2.9 million.
Paolino told PBN that he acquired the building as part of a larger land swap in 2016 with Stanley Weiss involving several properties, including the Tilden-Thurber building, a residential property and a garage property on 4th St. in the Hope neighborhood and that the $2 million purchase price doesn't accurately reflect the value of the property.
Paolino also said that the renovations to the property were expensive. "The property was nice, but we did more," he said. Paolino said that in the renovation he focused on improving the kitchens and returning the wood floors and landscaping back to their natural state. He said he voluntarily abided by historical restoration standards.
He also added that the property could easily be converted back into a single residence.
The home was built in 1801 and has since been divided into 9 apartment units. Another apartment unit occupies the carriage house on the property. The apartments are a combined 12,156 square feet, according to property records.
The buildings sit on 0.97 acres. The property was also featured as the home of the title character in H.P. Lovecraft's short novel "The Case of Charles Dexter Ward."
The property listing suggests that the backyard of the property could be developed into another building. Paolino confirmed that the zoning allowed for this, but that that was up to whomever buys the property.
Units in the building feature fireplaces, hardwood floors, cathedral ceilings, high lighting and private balconies. The property was originally built by Colonel Thomas Lloyd Halsey, a merchant and consular agent for France during the Revolutionary War.
The property is being listed by the Greene | Sweeney Team at Residential Properties.