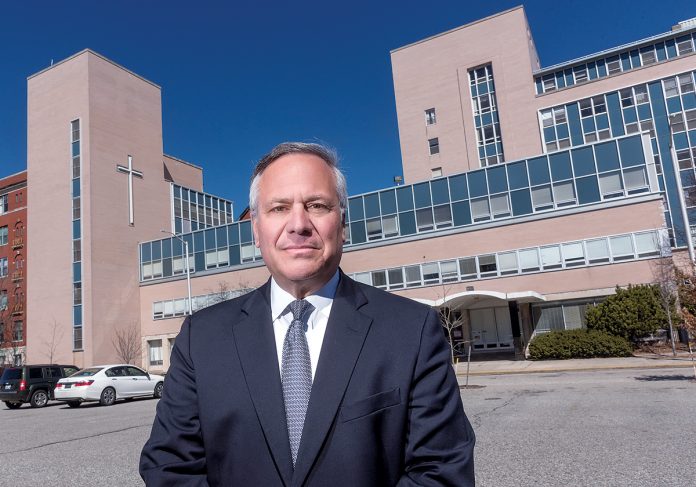 PROVIDENCE – Former Mayor Joseph R. Paolino Jr. is trying to sell the former St. Joseph Health Center and surrounding sites, which he purchased in 2017, and said he hopes to transfer them to a community-based housing redeveloper.
"I've been negotiating with some of the housing agencies in that neighborhood," he said, declining to identify them.
The properties for sale cover 7 acres, he noted.
Paolino purchased the former medical center building and several surrounding lots in the Elmwood neighborhood, initially intending to redevelop the site himself with the medical building becoming apartments for the homeless.
The idea drew an immediate backlash from neighborhood residents and organizations, who said their Elmwood neighborhood shouldn't be seen as the location for all social services.
Paolino said he decided quite a while ago to sell the properties. A large sign is posted on the St. Joseph building.
"I want to see what proposals come in," Paolino said. "I want to be sensitive to neighbor concerns. Clearly, they don't want it to be homeless over there. And I don't believe in telling a neighborhood what to do when they don't want something."
Mary MacDonald is a staff writer for the PBN. Contact her at macdonald@pbn.com.