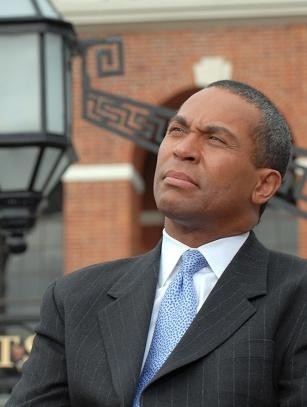 BOSTON – Gov. Deval Patrick has filed legislation to provide tax relief to the dozens of citizens and business owners whose property was damaged by the Uxbridge Bernat Mill fire.
The fire destroyed 65 businesses, including an antique shop, photo studio, art gallery, children's museum, café and an industrial machine shop.
"It is crucial that we provide immediate assistance to rebuild these small businesses and ensure that employees can return to work as soon as possible," said Patrick in a statement.
The legislation provides tax relief by setting the value of the real and personal property for tax purposes as the value immediately after the fire. The bill exempts businesses that lost taxable property from paying the 2008 taxes, and refunds any first quarter payment made before the fire. Only the land will be taxed at the Uxbridge Mill.
The legislation also authorizes the expenditure of so-called "Katrina Funds" to provide relief to cities and towns that are faced with a sudden disaster, like Uxbridge.
"This legislation is absolutely essential to helping businesses and employees emerge from the ashes and rise above a major crisis," said State Rep. Jennifer Callahan, D-Sutton.