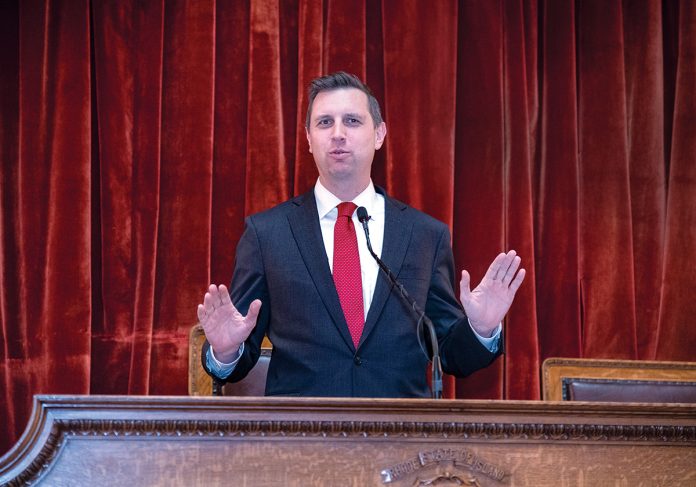 PROVIDENCE – The Rhode Island state worker pension fund returned 8.03 percent in fiscal 2018 on its investments, according to R.I. General Treasurer Seth Magaziner Monday. The fund's target had been 7 percent and its benchmark for performance returned 7.59 percent in the same time frame.
The value of the Employees' Retirement System of the State of Rhode Island fund at the end of fiscal 2018 was $8.3 billion, an increase of 3.2 percent over the fiscal year. Without the returns from the fund investsments, its value would have fallen, because the fund paid out $22 million more than it took in from contributions by the state and state workers.
Magaziner pointed to the "back to basics" investment strategy he implemented in 2016, including his decision to exit most hedge funds in 2016, as a major factor in the fund's success. In fiscal 2018, the fund saw its private equity investments return 17.9 percent and global index funds earn 11.5 percent net of fees and expenses.
"We have taken our investment strategy back to basics for our members, who count on us for a secure retirement, and for all taxpayers, who deserve responsible financial management from their elected officials," said Magaziner.
On the Treasury's investment transparency web page, the 54.5 percent of the ERSRI fund was shown to be invested in growth assets – including U.S. equities, private equity and emerging market equity – while 37.8 percent was invested in stability assets – including investment-grade fixed income, core real estate, treasuries and natural resources – and 7.4 percent was invested in income assets, including real estate investment trusts and high-yield infrastructure assets.
Chris Bergenheim is the PBN web editor.