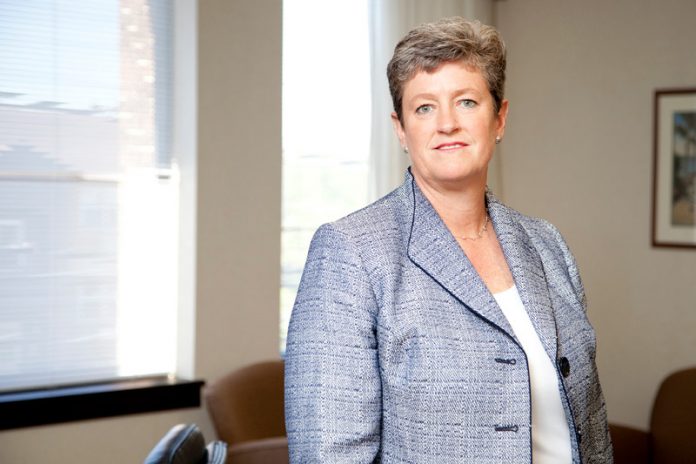 MIDDLETOWN – People's Credit Union said it is supporting the development of clean, renewable energy through a solar credit agreement with Kearsarge Energy, a Boston-based developer, operator and owner of solar panel arrays.
The credit union said it will receive solar energy credits from Kearsarge's project off Kenyon Woods Way in South Kingstown – a former septic waste disposal area in the 1970s and 1980s. Once the solar array there is operating, it will generate the equivalent of electricity used annually by more than 500 homes and offset 3,700 tons of carbon otherwise released into the atmosphere each year, according to the credit union.
Kearsarge takes on solar projects on roofs and carports, at brownfield and Superfund sites, and landfills and other repurposed sites.
"The revival of compromised land into a productive clean-energy asset for the community has been a hallmark of Kearsarge's work and fits well with one of the People's Credit Union's cornerstone values of enhancing the communities they serve," Kearsarge CEO Andrew Bernstein said in a statement. "This will remediate a contaminated site and turn it into a valuable source of revenue with savings for the net metering credit partners such as People's, as well as tax revenue for South Kingstown."
Solar sites generate credits that reduce the electricity cost for partners such as People's Credit Union. In turn, the credit union's participation is critical to the project's success, allowing the community to take advantage of otherwise unproductive resources, the credit union said.
"As a community credit union, People's Credit Union is unwavering in its commitment to giving back to our community," said Ellen Ford, the credit union's CEO. "Participating in the Kenyon Woods solar project gave us the opportunity to take an important step forward in helping the environment alongside the South Kingstown community."
Scott Blake is PBN staff writer. Email him at Blake@PBN.com.