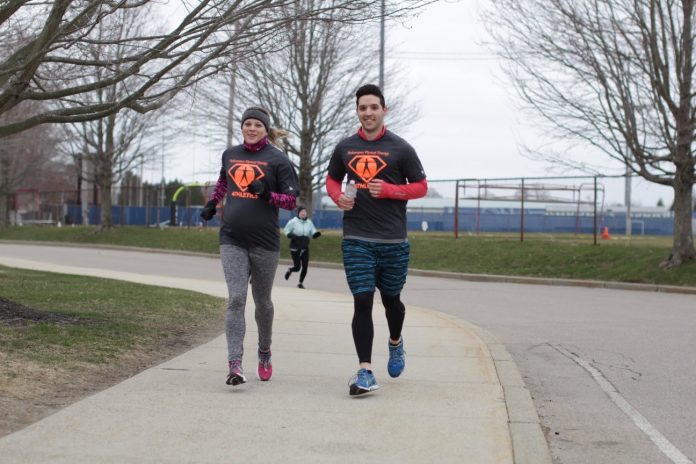 If a nonprofit wants an upcoming fundraiser to be considered for a calendar listing, email information to nonprofit@PBN.com or research@PBN.com at least four weeks in advance of the event.
In the bag
Shaw's Supermarket, 1050 Willett Ave., East Providence, will be making donations to the Brain Injury Association of Rhode Island throughout the month of April as part of the supermarket chain's Give Back Where It Counts reusable bag program. The East Providence location will donate $1 to BIARI, a nonprofit that offers support to those who have sustained traumatic brain injuries, and their families, for every Give Back-themed reusable bag that is purchased. For more information, visit biari.org.
A happy birthday!
New Urban Arts, a nonprofit arts studio for high school students and emerging artists, will host "The Birthday Bash" fundraiser on Friday, April 12, from 7-10 p.m. at the nonprofit, 705 Westminster St., Providence. The event marks the 22nd anniversary of New Urban Arts' after-school and summer arts programs for Providence public high school students. A silent art auction and raffle, food from local restaurants and an open bar will be part of the festivities. The event, which is for attendees ages 21 and older, will also have an awards ceremony recognizing three members of the community who have demonstrated commitment to local youths. Tickets cost $35 and proceeds will benefit the nonprofit and its programming. Sponsorship opportunities are also available. For more information, visit newurbanarts.org.
Have a drink
Rhode Island Food Fights and the New England Hemophilia Association will hold the second annual Providence's Best Bloody Mary fundraiser on Saturday, April 13, from 11 a.m. to 2 p.m. at the Roger Williams Park Casino, 1000 Elmwood Ave., Providence. Local bartenders will compete for the title of best Bloody Mary in the area and attendees ages 21 and older will have the opportunity to sample each drink. Appetizers will be served. Tickets cost $30 and all proceeds will benefit the hemophilia association's programs and services. For more information and to register, visit eventbrite.com/e/2nd-annual-providences-best-bloody-tickets.
Running for your life
The University of Rhode Island's Doctor of Physical Therapy Program will host the second annual Run For Your Life 5K race on Sunday, April 14, from 8 a.m. to noon at the university's Memorial Union, 50 Lower College Hill Road, South Kingstown. In addition to the walk/run event, the festivities will also offer attendees access to local resources and activities at the Healthy Lifestyles Expo, highlighting various aspects of health care. Registration costs $20 in advance and $25 the day of the event. Proceeds raised will benefit the Jim Gillen Teen Center, a youth-recovery center under the umbrella of The Providence Center. For more information and to register, visit runyourlife5k.wordpress.com.
Bolder, stronger, fiercer
The National Brain Tumor Society will hold the 2019 Rhode Island Brain Tumor Walk on Sunday, April 14, beginning at 10 a.m. at Goddard Memorial State Park, 1095 Ives Road, East Greenwich. Check-in begins at 8:30 a.m. and the event will also feature music and food. Participants can register as an individual or join a team. Registration costs $25 for adults and is free for children ages 12 and younger. Proceeds will benefit brain tumor research. For more information and to register, visit nbtsevents.braintumor.org/event/2019-ri-brain-tumor-walk.
Let's get daffy!
Daffodillion, a nonprofit that strives to beautify Newport County with daffodils, will hold a "Daffy Delirium" Spring Fling event on Monday, April 15, from 6-7:30 p.m. at The Chanler on Cliff Walk, 117 Memorial Blvd., Newport. Attendees will be offered hors d'oeuvres, champagne, prizes, s'mores and live music. Tickets cost $35 and all proceeds will go toward the purchase of daffodil bulbs to be given away in October. For more information and to purchase tickets, visit eventbrite.com/e/daffy-delirium-a-spring-fling-at-the-chanler-on-cliff-walk-tickets.
Dance the night away
The 25th annual A Wish Come True Dinner Dance and Auction will take place Friday, April 26, beginning at 5:30 p.m. at Venus de Milo Restaurant & Catering, 75 Grand Army of the Republic Highway, Swansea. All proceeds raised at the event will benefit children with life-threatening illnesses and their families to enjoy a special event. Rep. Joseph Kennedy III, D-Mass., will be the event's keynote speaker. Tickets cost $40 for adults, $30 for senior citizens and $17 for children ages 12 and younger. Sponsorship opportunities are also available. For more information and to register, call (508) 954-0174 or email crodrigues3@charter.net.
Bowling and books
Reading Owls International will hold its fourth annual Bowling for Books event on Friday, April 26, from 6-10 p.m. at Breaktime Bowl and Bar, 999 Main St., No. 1330, Pawtucket. Dinner will be held at the Brick Oven On Main, on the building's first floor, followed by dessert and bowling in the bar. A 50/50 raffle will be held and attendees will also have the chance to win a Jamaican-themed basket. Tickets cost $50 and proceeds will benefit Reading Owls International, which helps provide school-aged children in Jamaica access to books. For more information and to register, visit eventbrite.com/e/4th-annual-bowling-for-books-event-tickets.