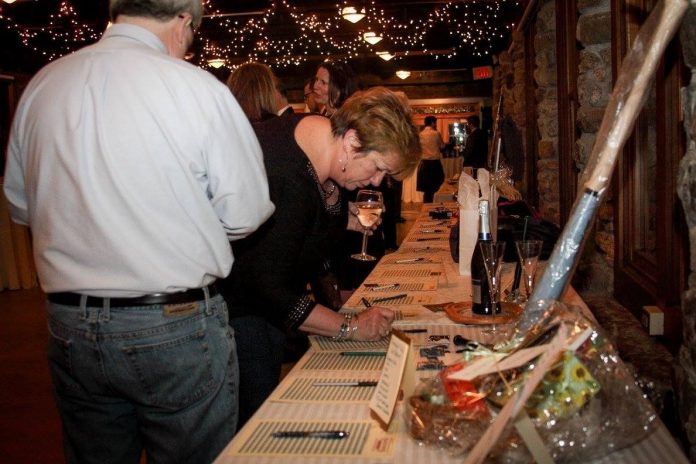 If a nonprofit wants an upcoming fundraiser to be considered for a calendar listing, email information to nonprofit@PBN.com or research@PBN.com at least four weeks in advance of the event.
Sing away hunger
A benefit concert for the Rhode Island Community Food Bank will be held Saturday, Jan. 12, at 11 a.m. at Moses Brown School, 250 Lloyd Ave., Providence. The concert will feature local children's entertainers Bill Harley and Keith Munslow. Tickets cost between $10 and $15. All proceeds will benefit the food bank and its operations. For more information and to purchase tickets, visit rifoodbank.org/sing-away-hunger.
Laughs for paws
The Portuguese Kids will perform a sketch-comedy fundraising show on Saturday, Jan. 12, from 6:30-10 p.m. at The Liberal Club, 20 Star St., Fall River. Doors open at 6:30 p.m., with the show beginning at 7:30 p.m. Tickets cost $20 and all proceeds will benefit the Forever Paws Animal Shelter. For more information and to purchase tickets, call either (508) 678-0804 or (508) 951-0637.
Lights, camera, action!
Action Together Southeastern Massachusetts will host LUNAFEST Southcoast on Friday, Jan. 18, from 5-9 p.m. at Zeiterion Theatre, 684 Purchase St., New Bedford. The event will consist of a reception and activism fair, followed by a film screening at 7 p.m. A Q&A session will follow. Tickets cost $20 for general admission and $50 for VIP, which will include a gift bag, reserved seating and a complimentary cocktail. Funds raised will support the Women's Fund of Southeastern Massachusetts and Chicken & Egg Pictures, which supports women filmmakers. For more information and to register, visit eventbrite.com/e/lunafest-new-bedford-ma-tickets.
Good taste
The ninth annual Taste of the East Bay, themed "Savor and Sip Local," will be held on Saturday, Jan. 26, from 5-8 p.m. at Hope & Main, 691 Main St., Warren. The event will offer a premier tasting featuring food and drink from local eateries. Proceeds raised from the event will benefit the Rhode Island Society for the Prevention of Cruelty to Animals. Tickets cost $25 for general admission and $40 for premier tasting. For more information and to register, visit rispca.com/support/events/taste-of-the-east-bay-2019.
Poe and the Athenaeum
The Providence Athenaeum will host a fundraiser, titled "A Midnight Dreary," on Thursday, Jan. 31, from 7-9 p.m. at the athenaeum, 251 Benefit St., Providence. The event, themed around Edgar Allen Poe and for attendees ages 21 and older, will feature cocktails, live music, a performance of "The Raven," and a photobooth. Tickets cost $125 for members and $175 for nonmembers. Sponsorship opportunities are also available. Proceeds will benefit the athenaeum. For more information, call (401) 421-6970, ext. 28, or email jyoung@provath.org.
Helping hand for students
The Azorean Maritime Heritage Society will hold a scholarship dinner on Saturday, Feb. 2, from 6:30-11:30 p.m. at the Seaport Inn and Marina, 110 Middle St., Fall River. The event will include dinner and dancing. Tickets cost $35 and all proceeds will go to the society's Scholarship Fund, which awards scholarships to local high school students and first-time freshman applicants who will pursue an undergraduate college education. For more information, visit azoreanmaritime.org.
Black tie, blue jeans and baseball
The Ocean State Waves, based in South Kingstown and part of the New England Collegiate Baseball League, will hold its fifth annual Black Tie and Blue Jeans Fundraiser on Friday, Feb. 15, from 6-11 p.m. at The Towers, 35 Ocean Road, Narragansett. The event will feature live music, a silent auction of sports memorabilia, dinner by Arturo Joe's and beverages. Tickets cost $65 and proceeds will benefit the nonprofit baseball team's operations. For more information and to register, visit eventbrite.com/e/5th-annual-ocean-state-waves-black-tie-blue-jeans-fundraiser-tickets.