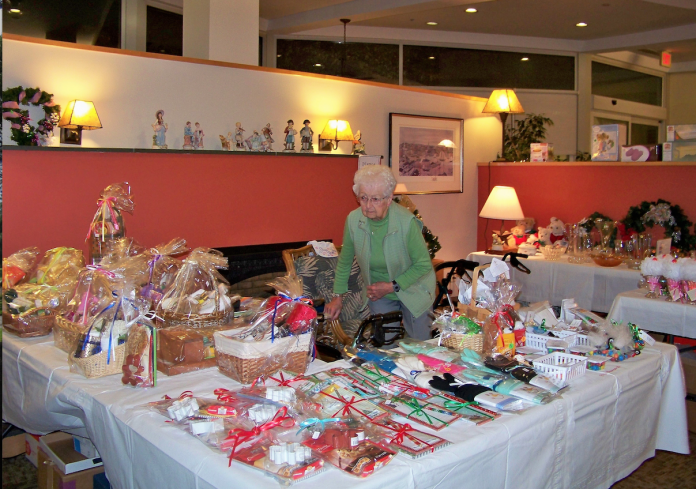 If a nonprofit wants an upcoming fundraiser to be considered for a calendar listing, email information to nonprofit@PBN.com or research@PBN.com at least four weeks in advance of the event.
Dressing for success
Courtesy Cleaners is partnering with Dress for Success Providence to hold a clothing drive at Courtesy Cleaners' seven Rhode Island locations from now until Monday, Nov. 12. The company is collecting gently used, clean, professional women's attire on hangers, as well as accessory items for women to wear to a job interview. Donors can drop off the clothes at the following locations:
177 Sockanossett Cross Road, Cranston
1000 Division St., East Greenwich
165 West Main St., North Kingstown
1385 Mineral Spring Ave., North Providence
139 Pitman St., Providence
1889 Post Road, Warwick
1060 Toll Gate Road, Warwick
For more information, visit providence.dressforsuccess.org.
Warm coats, warm hearts
The Greater Providence YMCA will hold its annual Winter Coat Exchange this month, in which those in need can pick up any donated winter coats for wear on Friday, Nov. 23, from 9 a.m. to noon at various YMCA locations around Rhode Island and Bristol County, Mass. Donors can drop off gently used winter coats and attire from now until Nov. 22 at the following locations:
Bayside Family YMCA, 70 West St., Barrington
Cranston YMCA, 1225 Park Ave., Cranston
West Bay Family YMCA, 7540 Post Road, North Kingstown
South County YMCA, 165 Broad Rock Road, South Kingstown
East Side/Mt. Hope YMCA, 438 Hope St., Providence
Newman YMCA, 472 Taunton Ave., Seekonk
Kent County YMCA, 900 Centerville Road, Warwick
Those in need can pick up donated winter attire at all locations, except at the Providence and Seekonk locations. For more information, visit ymcagreaterprovidence.org.
Harvest time
Aldersbridge Communities, formerly known as United Methodist Elder Care, will hold its annual Harvest Time Fair on Friday, Nov. 9, from 3-8 p.m. and Saturday, Nov. 10, from 8 a.m. to 2 p.m. at Winslow Gardens, 40 Irving Ave., and Linn Health & Rehabilitation, 30 Alexander Ave., both in East Providence. Handmade crafts, jewelry, books, coasters, furniture, white elephant items, ice cream and baked goods will be available for purchase. The event will also have a silent auction, raffles, lunch and dinner. All proceeds raised at the fair will benefit Aldersbridge's elder care housing and activities programming. For more information, contact Director of Development Elise Strom at (401) 438-4456, ext. 136, or estrom@umeldercareri.org.
I got Bingo!
AIDS Care Ocean State will hold a Drag Bingo fundraiser on Thursday, Nov. 15, at 7 p.m. at Riviera Bingo Hall, 1612 Elmwood Ave., Cranston. Along with bingo, We R Grouphug, the nonprofit's food pantry, will be collecting nonperishable Thanksgiving food items. Tickets cost $20 and the event is for those ages 18 and older. For more information and to reserve a spot, email bingo@aidscareos.org.
Packing a police car
The R.I. State Police will hold its annual Stuff a Cruiser fundraiser on Friday, Nov. 16, from 2-6 p.m. at the Stop & Shop supermarkets at 200 Atwood Ave., Cranston, and 11 Commerce Way, Johnston. Troopers will collect canned food and nonperishable food items, which will be donated to local food pantries for distribution to families in need. Donations will also be collected at the State Police barracks in Hope Valley, Lincoln, North Kingstown and Scituate. For more information, call (401) 764-5549.
All in white
Caritas Smile, a nonprofit that provides aid to communities and countries in need, will hold its eighth annual Dress in White Masquerade Ball & Toy Drive on Friday, Nov. 16, from 5:30-11 p.m. at the Crowne Plaza Providence-Warwick, 801 Greenwich Ave., Warwick. The event will feature dance performances, a silent auction, a fashion show and raffle items. Tickets cost $60 for adults and $40 for students. All proceeds will go toward the nonprofit's programs. For more information and to purchase tickets, visit caritasmile.org/events.
A holiday celebration
The East Bay Chamber of Commerce will hold its annual Holiday Celebration on Monday, Dec. 3, from 5:30-7:30 p.m. at The Wharf, 15 Water St., Warren. The event will include food, music, a cash bar and raffle prizes. Attendees are encouraged to bring a food item to donate to a local pantry. Those who do will receive a free raffle ticket. Tickets cost $23 to attend and reservations are due Nov. 30. Sponsorship opportunities are also available. For more information, visit eastbaychamberri.org.
Jingle Bell bash!
The Brain Injury Association of Rhode Island will hold a Jingle Bell Bash fundraiser on Sunday, Dec. 9, from 4-8 p.m. at the Newport Elks Lodge, 141 Pelham St., Newport. The event will consist of music, dancing and a silent auction. Live entertainment will be provided by the Black Plain Road Band. Tickets cost $35 in advance and $45 at the door. Proceeds raised will benefit the nonprofit, which offers support and advocacy for those who have suffered brain injuries. For more information and to reserve tickets, call (401) 228-3319.