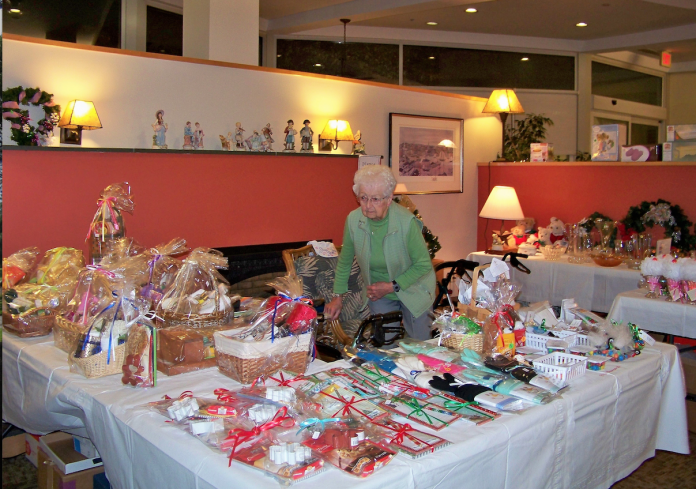 If a nonprofit wants an upcoming fundraiser to be considered for a calendar listing, email information to nonprofit@PBN.com or research@PBN.com at least four weeks in advance of the event.
Bagels against breast cancer
Panera Bread, which has 11 locations in Rhode Island and southeastern Massachusetts, will partner with the Gloria Gemma Breast Cancer Resource Foundation during its 17th annual "Pink Ribbon Bagel" promotion. All this month, in commemoration of October being National Breast Cancer Awareness Month, a portion of the proceeds from all pink-ribbon bagels sold will go to the Pawtucket-based nonprofit, which provides education, access to wellness resources and support programs to those affected by cancer. For more information, visit panerabreadhbg.com.
Inspiring boys, impacting generations
San Miguel School will host its 25th Anniversary Celebration on Friday, Oct. 19, from 6-11 p.m. at Rhodes on the Pawtuxet, 60 Rhodes Place, Cranston. The event will feature cocktails, hors d'oeuvres, a formal dinner and San Miguel testimonials. Tickets cost $150 and proceeds raised will benefit the school's Student Sponsorship Program. Dress code is business-casual attire, and both valet parking and handicap accessibility are available. For more information and to purchase tickets, contact Vangy Auclair at (401) 467-9777, ext. 117, or at vauclair@sanmiguelprov.org.
A weekend sale
Linden Place Mansion will hold a yard sale on Sunday, Oct. 21, from 10 a.m. to 3 p.m. at the mansion's gift shop, 500 Hope St., Bristol. The sale will feature children's gifts and toys, housewares, jewelry, accessories and other items for sale up to 75 percent off of the regular price. All sales will benefit the preservation and restoration of Linden Place Mansion. In case of rain, the sale will be held in the mansion's ballroom. For more information, call (401) 253-0390 or email info@lindenplace.org.
Feeling all right
The Tune In & Tune Up Rhode Island Musicians Health Awareness Program, in conjunction with the Rhode Island Music Hall of Fame, will present the second annual Feeling Alright Health Fair and Unity Concert on Sunday, Oct. 21, from noon to 7 p.m. at the Hope Artiste Village, 999 Main St., Pawtucket. Along with featuring live music, the event will symbolize a new partnership with the R.I. Department of Behavioral Healthcare, Developmental Disabilities and Hospitals and an effort to focus an awareness campaign on the state's opioid crisis to make the community aware of helpful options that are available. Tickets for the concert cost $15 in advance and $20 the day of the event, while the health fair is free. Proceeds will benefit the Tune In & Tune Up Rhode Island Musicians Health Awareness Program's initiatives. For more information, visit tuneinandtuneup.org.
An artistic evening
Beacon Charter High School for the Arts and Founders Academy at Beacon will hold its sixth annual Silent Auction, benefiting the schools' arts and academic programs, on Thursday, Oct. 25, at 6:30 p.m. at St. Ann Arts & Cultural Center, 84 Cumberland St., Woonsocket. The event will showcase student performances, culinary cuisine and art created by Beacon students. The event will also honor those who supported the arts within the community. Tickets cost $25 in advance and $35 at the door. For more information and to donate items to the auction, visit biddingforgood.com/beacongala/2018.
A spooky walk/run
Big Brothers Big Sisters of the Ocean State and the Rhode Island Trade Unions will host the 10th annual Big Walk Halloween Hike 5K Fun Run on Saturday, Oct. 27, from 10 a.m. to 1 p.m. at the Carousel at Roger Williams Park, 1000 Elmwood Ave., Providence. Registration begins at 9 a.m. Along with the run, the event will have face painting, coffee, snacks, pizza, goodie bags for children, and crafts. The event is free, however fundraising for participants is required. Donations are also being accepted by visiting secure.qgiv.com/event/937541/. For more information, contact events@bbbsos.org or call Taylor Millspaugh at (401) 921-2434, ext. 121.
Parading for charity
A local Halloween benefit parade, featuring costumes and floats, will take place Saturday, Oct. 27, at 3:30 p.m. starting at 57 Beth Road, Tiverton. The parade, which will loop around the neighborhood, will also feature refreshments and prizes. All proceeds raised during the festivities will benefit Children's Wishes and Project HEAL, and a young patient who will travel to Walt Disney World in March. For more information, visit childrens-wishes.org.
Having a 'ball'
The Tomorrow Fund, which offers support to children with cancer and their families, will host its 31st annual Fantasy Ball on Saturday, Nov. 3 from 6 p.m.-midnight at Rhodes on the Pawtuxet, 60 Rhodes Place, Cranston. The event, which will be themed "Around the World," will have dining, dancing, and live and silent auctions. Tickets cost $175 per person and sponsorships are available. Proceeds will benefit the nonprofit. For more information, visit ttffantasyball.org.
Harvest time
Aldersbridge Communities, formerly known as United Methodist Elder Care, will hold its annual Harvest Time Fair on Friday, Nov. 9, from 3-8 p.m. and Saturday, Nov. 10, from 8 a.m. to 2 p.m. at Winslow Gardens, 40 Irving Ave., and Linn Health & Rehabilitation, 30 Alexander Ave., both in East Providence. Handmade crafts, jewelry, books, coasters, furniture, white elephant items, ice cream and baked goods will be available for purchase. The event will also have a silent auction, raffles, lunch and dinner. All proceeds raised at the fair will benefit Aldersbridge's elder care housing and activities programming. For more information, contact Director of Development Elise Strom at (401) 438-4456, ext. 136, or estrom@umeldercareri.org.