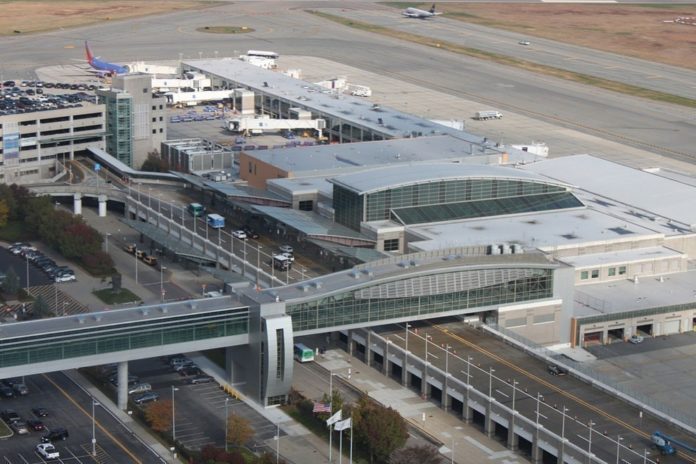 NORTH KINGSTOWN – Pinnacle Logistics LLC reached agreements with the R.I. Airport Corp. and the Quonset Development Corp. to lease shipping and operations space at T.F. Green Airport and to lease warehouse space in the Quonset Business Park, the organizations announced Wednesday.
RIAC will lease Pinnacle Logistics 75,737 square feet to accommodate up to two commercial cargo aircraft at T.F Green Airport and 2,048 square feet of space in an adjacent cargo building.
The agreement also will include up to two additional aircraft parking locations that will be utilized on a pay-per-use basis.
Pinnacle expects to operate four aircraft operations daily. The company also plans to develop a permanent facility at T.F. Green.
"With this development we have the opportunity to position T.F. Green as a regional cargo hub, and it dovetails perfectly with the four commercial airlines that have decided to operate out of the airport this year," said Jonathan Savage, chairman of RIAC's board of directors. "This was truly a collaborative effort between RIAC, QDC and the Commerce Corp. that will benefit Rhode Island."
In North Kingstown, the QDC has an agreement to lease Pinnacle Logistics a 147,000-square-foot building on 13.4 acres at the Quonset Business Park – the site of a former Lowe's store.
Despite the business park's proximity to the Quonset Airport, a representative for the RIAC said that Pinnacle Logistics' air operations will exclusively operate at T.F. Green.
The R.I. Department of Labor and Training had announced the entry of Pinnacle Logistics into Rhode Island in mid-September. The company has plans to hire 300 part-time and full-time workers in the state – primarily warehouse workers and fork-lift operators.
"We are very pleased that Pinnacle is establishing this Rhode Island operation," said R.I. Secretary of Commerce Stefan Pryor. "As a result of this development, Rhode Island will serve as a regional cargo hub in the Northeast. Both T.F. Green Airport and Quonset will be prime locations for the Rhode Island operation."
The R.I. Commerce Corp. confirmed in September that Pinnacle did not receive any tax incentives to operate in state.
Financial details of the deals were not made available at the time of publication.
Chris Bergenheim is the PBN web editor.