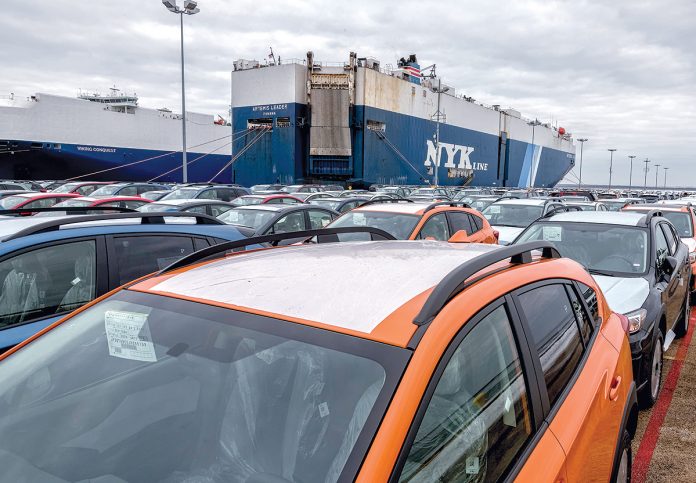 NORTH KINGSTOWN – The Port of Davisville at the Quonset Business Park reported a record-breaking month for vehicle imports in August, unloading 35,000 vehicles, breaking its previous record by more than 30 percent, according to the Quonset Development Corp. Tuesday.
The previous record for auto imports was set in November 2017 – 26,800 vehicles.
"We are excited to see the Port of Davisville break yet another import record this past August," said Steven King, managing director of the QDC. "We look forward to the continued growth of auto imports and other industries as we embark on critical upgrades to Pier 2."
The QDC noted that the port has seen 547 percent growth over 20 years.
A spokeswoman for the QDC said that the agency did not believe that the import record was related to companies trying to beat announced U.S. tariffs.