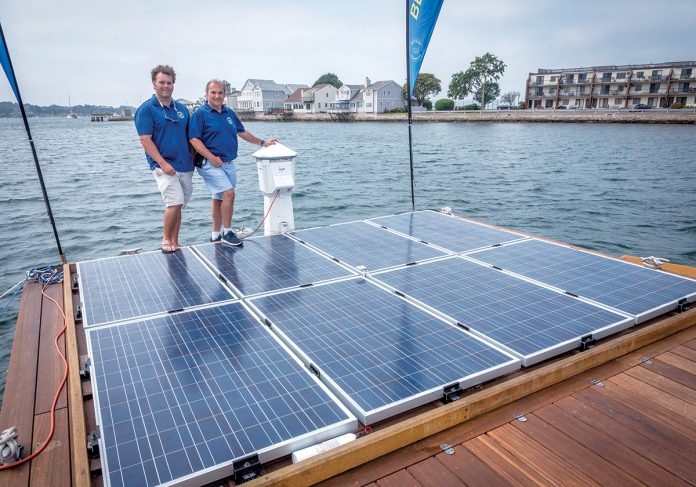 NEWPORT – PowerDocks LLC has won the 2018 Electric & Hybrid Marine Industry Innovation of the Year Award for its BlueIsles Solar Microgrid Dock, the company's floating, solar power-supply dock.
The award was judged by a 40-member jury at the Electric & Hybrid Marine Industry World Expo and Conference in Amersterdam, who were instructed to vote for the pioneering technology or innovation that they felt pushed the boundaries and contributed to making electric and hybrid propulsion possible and viable.
The award ceremony took place on June 29.
"Considering the modest size and relatively young age of the company, PowerDocks' achievement in this ferociously competitive category is all the more admirable," said jury member John Thornton. "But make no mistake, this first-of-its-kind floating solar dock deserves to be recognized on its own merit; it's a genuinely impressive piece of technology that has the potential to revolutionize the charging and docking capacity of marinas worldwide."
In 2017, PowerDocks was named an Innovation winner at PBN's sixth Fastest-Growing & Innovative Companies event.