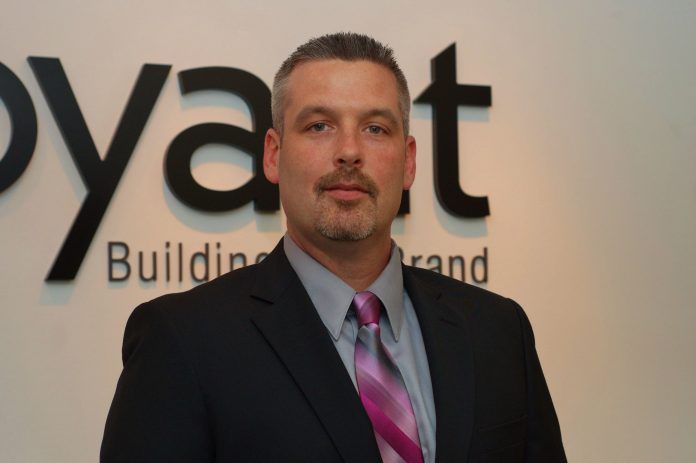 NEW BEDFORD, Mass. — Poyant, a New Bedford sign manufacturer and branding specialist serving local, regional and national organizations, has named Bill Gavigan, Jr., National Account Executive/Branding Specialist. In his new role, Bill serves as the National Account Executive for Dunkin' Brands, responsible for maintaining our valued relationships with members of the Dunkin' brand, including franchise owners.
Bill was raised in the sign industry and was exposed to all areas of the trade, spending his childhood assisting in the production and installation of many different sign projects throughout the New England area. Bill also comes from an extensive background in business management. He has managed in both the banking and food and beverage industries for many years and understands his clients' need for professionalism and proactive communication. Prior to Poyant, Bill worked for Allen Displays, a national sign manufacturer in North Carolina, as their New England representative serving franchisees for the Burger King and Dunkin' locations in the area. Bill then joined Lauretano Sign Group based in Connecticut, covering the Boston new construction market.
"Bill's experience brings us another service driven team member. His clients appreciate the sincerity and hospitality he dedicates to building every relationship.", said Richard Poyant, President of Poyant.
Bill resides in the Hartford area with his wife and their three children.