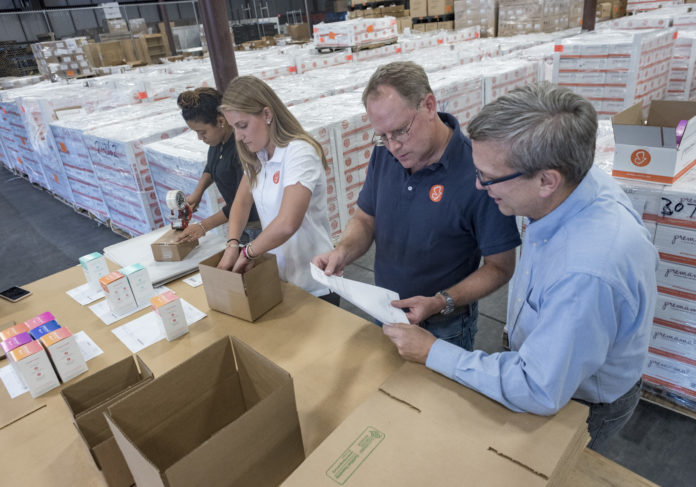 FASTEST GROWING COMPANIES | $250,000-$5M | 1ST PLACE
Dan Aziz developed the idea for a pill-free, drinkable prenatal vitamin company while studying entrepreneurship as a senior at Brown University. His concept captured the student track of the 2011 Rhode Island Business Plan Competition. With prize winnings in hand, Aziz settled down in Providence to launch what is now Premama.
Premama has created an expanding line of offerings for the entire maternity process, including: Premama Fertility, a range of easy-to-consume prenatal vitamins, just right for those who have trouble swallowing pills; a lactation supplement to aid with milk supply and fortifying breast milk; and an array of products designed to help with sleep, energy and digestion during pregnancy. Yes, even with morning sickness.
"We focus on all nutritional needs for women from the moment they decide they want to try and have a child, through getting pregnant and breastfeeding," Aziz said. "We want to be the go-to company for women as they begin, and go through, the beautiful journey that is maternity."
Today, Premama offers eight products that are sold in more than 8,000 stores, including Target, CVS Pharmacy and GNC, and the company plans to unveil five more next year, including a product for male fertility. In the past year, a safe-for-pregnancy energy product, a safe-for-pregnancy sleep aid and a prenatal gummy vitamin were launched.

The recent closing of a $3.25 million round of Series B financing enabled Premama to double its internal team from three to six – a critical step, Aziz said – in order to build upon the 430 percent growth the company experienced in 2016.
Jamie Schapiro, Premama's chief marketing officer, said when he was presented with the chance to join the Premama team, he jumped at it.
"I saw an opportunity a few years ago about working with a local startup that had a very unique value proposition," Schapiro said. "I wanted to finally work in a startup and help build something from the ground up. This is what makes me feel so passionate about what I do, as I have a chance to impact the lives of women and I have a chance to help drive a business from less than a million in sales to multiple millions."
That impact goes beyond customers. A percentage of Premama sales goes to the international charity Vitamin Angels, which provides vitamins to children and mothers at risk of malnutrition in more than 50 countries – including the United States.
Schapiro feels a major differentiator between Premama and its competitors comes down to focus.
"Premama is unique, as its core focus and capability is maternity wellness," Schapiro said. "Most companies that sell products in the pregnancy nutrition space also sell vitamins and supplements outside of the category. We only focus on women who are trying to conceive, women who are expecting and women who recently had a newborn."
In addition to focus, Schapiro said, the company is always on the lookout for new ways to innovate. Premama was awarded a New Hope Network NEXTY Award last year for displaying innovation, integrity and inspiration, and for helping to forward the work of the natural-products industry overall.
For Aziz, the chance to not just create new products but to create products that influence lives is a win-win proposition.
"We constantly get reviews from women and families, telling us how we've changed their lives and helped them have a healthy pregnancy, and helped them bring life into this world – that is what keeps me going," he said
CEO (or equivalent): Dan Aziz, founder and president
2016 Revenue: $866,264
2014 Revenue: $134,083
Revenue Growth: 546%