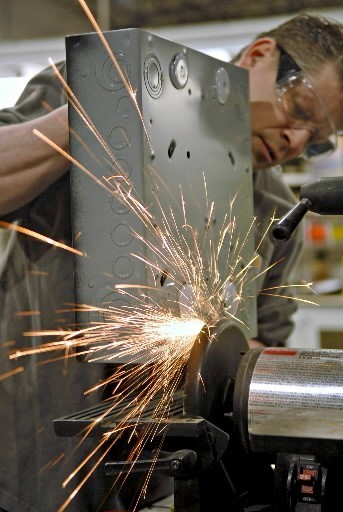 WASHINGTON – The Producer Price Index for Finished Goods, a measure of wholesale prices, rose a seasonally adjusted 0.7 percent in April, fueled by higher costs for energy and food, the U.S. Department of Labor's Bureau of Labor Statistics reported today. The index had risen 1.0 percent in March and 1.3 percent in February.
The continued slowing was seen as good news for the economy, though the index's April advance exceeded the 0.6-percent median estimate in a Bloomberg News survey of 81 economists.
The core index excluding food and energy was unchanged for a second month, after rising 0.4 percent in February and 0.3 percent in January, as manufacturers continued to hold down prices despite rising energy raw-material costs. The last time the core index went two months without an increase was in late 2005, Bloomberg said.
Before seasonal adjustment, the PPI increased 1.0 percent to 165.8 points (1982 = 100), 3.2 percent higher than in April 2006, the BLS said. Excluding food and energy, the PPI was 1.5 percent higher than a year earlier, lagging the predicted 1.8-percent rise.
"The economy is slowing but not tanking," Drew Matus, a senior economist at Lehman Brothers Holdings Inc. in New York, told Bloomberg News. But Richard DeKaser, chief economist at National City Corp. in Cleveland, was less cautious, saying: "Food and energy prices are still strong but this is unambiguously good news on the core measure."
Additional information, including the 19-page Producer Price Indexes report, can be found at www.bls.gov.ppi.