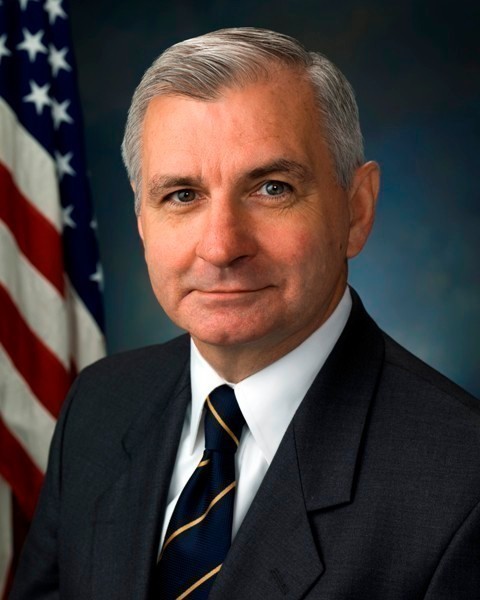 NEWPORT – The U.S. Navy has issued a request for proposals for bids for the construction and operation of a solar photovoltaic facility that could add an estimated 15 megawatts of renewable energy in the Ocean State.
U.S. Sens. Jack F. Reed and Sheldon Whitehouse, in a news release issued Friday, said the Navy has been exploring the feasibility of installing a new solar energy farm at Naval Station Newport. Proposals are due Jan. 22, with a bid award expected by March 31.
The release said that the Navy has made available up to 83 non-contiguous acres for lease at NAVSTA Newport for the project, which would help NAVSTA Newport meet federal policies, goals and standards for renewable energy.
The project would improve energy reliability for NAVSTA Newport because the base could access the photovoltaic power when the grid goes down, the release said. The lessee would be responsible for planning, financing, constructing and providing equipment to operate the system; as a result, the lessee would receive market fees from end users. The project calls for a 26-year lease, featuring one year of construction and 25 years of operation, the release said.
The solar panels would be installed on brownfield sites that were previously used as a landfill and as fuel tank farms; those "farms" used to fuel the ships berthed at Newport until the mid-1970s.
An 8-acre portion of land, known as the McAllister Point Landfill, along the shore of Narragansett Bay, could be used to develop an approximately 2.8-megawatt solar photovoltaic facility.
In addition, a 40-acre site, known as Tank Farm 4, would be developed for an approximately 8-megawatt solar photovoltaic facility, while a 35-acre parcel, known as Tank Farm 5, would be developed for an approximately 7-megawatt solar photovoltaic facility.
"This is a real opportunity to take a blighted, underutilized area and turn it into a tremendous solar resource that reduces pollution while generating reliable, renewable power for the base and the community," Reed said in a statement.
Said Whitehouse, "It's exciting that a site where we used to bury old fuels could soon be used to generate clean solar energy … Creative solutions like this are what Rhode Island needs to address climate change and our growing energy demands."
The Navy had been studying a proposal to install several large wind turbines at NAVSTA Newport, but dropped those plans in 2014, focusing instead on the installation of solar panels, as they could potentially generate more megawatts of energy.
Solar photovoltaic technology uses solar cells to convert energy from solar radiation into electricity.