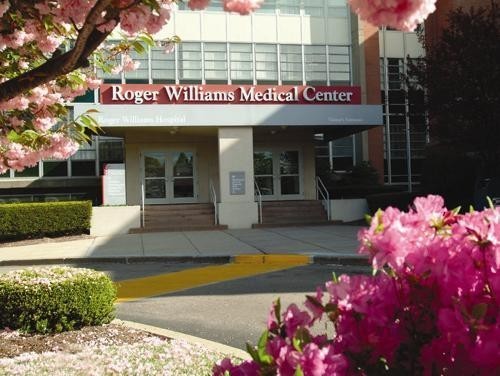 PROVIDENCE – Prospect Medical Holdings Inc. on Friday withdrew applications under the state Hospital Conversions Act that sought to change its ownership structure, leaving the future of two hospitals uncertain.
On Thursday, Prospect sent a letter to Attorney General Peter F. Neronha saying that proposed financial conditions that might have been imposed on the company in the case of approval were "anomalous, if not unprecedented," and threatened to take steps to sell or close its two hospitals.
The R.I. Office of the Attorney General had been expected to issue a decision on the applications Friday.
The company, which owns and operates Roger Williams Medical Center in Providence and Our Lady of Fatima Hospital in North Providence, also filed for an injunction in R.I. Superior Court against Neronha Friday seeking to stop him from releasing his office's decision, saying it "contains confidential information and numerous factual inaccuracies that – if publicly disclosed – would cause irreparable harm to the hospitals, their employees, their health care providers and their patients,"
In its court filing, the company also argued that the attorney general no longer has jurisdiction or lawful power to "review, approve, deny, decide or report on" an application once it has been withdrawn by the applicant.
"The owners' withdrawal of their application, designed to avoid the issuance of our decision, is telling," Neronha said in a statement Friday. "It reflects the owners' unease with the public receiving a full and complete picture of the rationale behind this office's insistence that they provide adequate and reliable financial commitment to ensure that these hospitals continue to operate at the levels they do today."  
"Our robust review of the proposed transaction revealed a national company whose principals and investors extracted hundreds of millions of dollars from the hospitals and services they own," Neronha added. "As a result, the company now faces risks to its financial viability which is required to respond to challenges that may arise in a volatile healthcare market, potentially putting every hospital in its system – including our Rhode Island hospitals – at risk of a reduction in services, sale or closure."
"Ultimately it comes down to this. Under the proposed transaction, majority owner Leonard Green, having made its money at the expense of the financial health of the hospitals, now wants out," Neronha continued. "So be it. But that choice comes at a price: remedy the malady you have created. You chose to get into health care. Act like you believe in it."
Prospect, a for-profit entity, owns and operates hospital properties in five states. The applications were related to a deal that would grant Prospect Medical Holdings CEO Sam Lee and President David Topper sole ownership of a newly formed parent company, and allow for the buyout of private equity investor Leonard Green.
"This morning, the parties asked – notwithstanding their irresponsible statements yesterday – for an additional short window of opportunity to convince this office that they are prepared to provide the guarantees of financial security for the hospitals that are a necessary condition of our approval of this transaction," stated Neronha. "I have decided to afford them that limited opportunity."
It was not immediately clear how the withdrawal of its applications in Rhode Island will affect the proposed company ownership change in other states. The Public's Radio reported earlier this week that Rhode Island was the last state standing in the way of the ownership change.
The company did not respond to questions on its plans Friday morning.
(UPDATES throughout.)
Chris Bergenheim is the PBN web editor. You may reach him at Bergenheim@PBN.com.

Want to share this story? Click Here to purchase a link that allows anyone to read it on any device whether or not they are a subscriber.